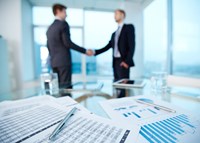 Kapsch TrafficCom AG (ISIN AT000KAPSCH9), listed on the Vienna Stock Exchange in the prime market segment, announces that its subsidiary Kapsch TrafficCom North America was awarded a four-year contract to design and install an Agency-Wide Transportation Management Software (ATMS).
The contract consists of a four-year base term followed by two additional one-year optional support periods. Powered by Kapsch's DYNAC® software, the new system will enable the Authority to manage ITS assets at its bridges, tunnels, aviation and port facilities, and the PATH rail transit system from any of its individual facility Operations Control Centers (OCC) as well as the Authority's Agency Operation Center (PA-AOC). The new ATMS will help the Authority improve operational efficiency, agency-wide visibility of travel conditions, and enhance regional transportation coordination. The potential total value is approximately 8.2 million Euro (8.8 million USD).
Kapsch has a strong local presence in New York and New Jersey. In July 2016, Kapsch was awarded a contract to replace the toll collection system and perform ongoing system maintenance upon completion of the new toll system installation for a six-year period at all bridges and tunnels managed by the Port Authority of New York and New Jersey.
The new ATMS will enable PANYNJ to better manage its critical transportation-related assets. Kapsch will merge 21 independent traffic and facility management data systems into a single enterprise DYNACbased ATMS that will manage the Authority's vital "Gateways to the Nation" transportation assets including the George Washington, Bayonne, Goethals Bridges & the Outerbridge Crossing, Lincoln & Holland Tunnels, LaGuardia, JFK International & Newark Liberty International Airports and the Port Newark-Elizabeth Marine Terminal.
Deployed in redundant data centers to improve reliability, maintainability and security, the new ATMS will replace independent legacy systems with an agency-wide, next generation architecture. All Authority assets will be able to be managed from any individual facility as well as the PA-AOC, providing agencywide situational awareness. The ATMS will enable rapid, consistent, and appropriate response to traffic incidents and tunnel life safety events by generating and executing real-time response plans to help the facility and AOC operators expertly manage time sensitive, critical situations. New software at the Ferry Transportation Unit, Port Authority Bus Terminal, GWB Bus Station, Teterboro & Stewart International Airports and PATH will inform all Authority facilities on the status of the regional transportation network.
The ATMS will facilitate enhanced motorist safety and mobility by improving regional travel throughout the PANYNJ's transportation system infrastructure. The ATMS will communicate with 511 database and the traffic and incident data systems used by the Authority to convey real-time traveler information to regional transportation agencies and the traveling public. This streamlined interface will improve agency operational efficiency and information accuracy, facilitate consistent workflows, and enhance environmental monitoring and reporting capabilities.
About Kapsch
Kapsch TrafficCom is a provider of intelligent transportation systems (ITS) in the segments of toll collection, city access control and parking space management, traffic management, traffic monitoring, utility vehicle monitoring, electronic vehicle registration and V2X cooperative systems. The end-to-end solutions of Kapsch TrafficCom cover the entire value creation chain of its customers, from components and design to the installation and operation of systems, all from a single source. The core business comprises the development, installation and operation of electronic toll collection and traffic management systems. Reference projects in more than 50 countries on all continents have made Kapsch TrafficCom a globally recognized ITS provider. As part of the Kapsch Group, an Austrian family-owned technology group founded in 1892, Kapsch TrafficCom is headquartered in Vienna, Austria, and has subsidiaries and branches in 33 countries. It has also been listed since 2007 on the Vienna Stock Exchange (KTCG) and earned revenues of EUR 526 million in the 2015/16 fiscal year. The company employs over 4,600 employees worldwide.