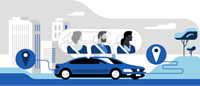 For most American families, cars are one of the most expensive assets they own — yet we use them just 4% of the time. And they're just as much trouble when they're not being used — looking for parking has become a staple in our lives and in our traffic patterns. In cities where housing costs are at an all time high, parking occupies up to one-third of our precious real estate.
That's why we're thrilled to announce a partnership that brings us one step closer to car-free city living. This first-of-its-kind partnership with a residential developer will encourage new residents in San Francisco's Parkmerced community to leave their cars behind by providing them with a $100 monthly stipend toward multimodal transportation, including Uber and public transit. To make car-free living even easier for new and existing residents, we are also capping uberPOOL fares to and from nearby public transit stations (Daly City BART, Balboa Park BART, and Westportal MUNI) at $5. By getting more people into fewer cars, we can provide a more affordable alternative to car ownership.
"This partnership, and the creation of Parkmerced Labs, is a sign of our commitment to sustainable living at Parkmerced, which is the ideal community in which to develop this model, merging the innovations of Silicon Valley with modern residential development. The immediate benefits to residents will be to decrease or eliminate the need for private car ownership, facilitate a more efficient commute, reduce transportation costs, and minimize the need for parking. Parkmerced Labs will take this and other groundbreaking partnerships and technology solutions proven at Parkmerced to communities everywhere."
– Rob Rosania, founder of Maximus Real Estate Partners, the developer of Parkmerced
Almost six years ago, Uber started with a simple concept–push a button, get a ride. After more than a billion trips, that simple concept has helped us become part of the fabric of hundreds of cities. Riders have shown us how we fit into the transportation ecosystem by using Uber to travel the last mile between their homes and the nearest transit station or as a late-night option. An independent study by the American Public Transit Association (APTA) confirmed that the more people use Uber, the more likely they are to use mass transit and forgo car ownership. By literally picking up where public transportation drops off, Uber is helping give people the benefits of car ownership without the hassle or expense. We've also partnered with third party app developers and transit agencies to be deliberate about making those connections more seamless.
"I am excited to see Uber enter into this creative partnership to enhance urban mobility, recognizing their role in completing first and last mile trips while allowing transit to focus on what they do best. It is great to see business and public interests aligning so that city dwellers can truly take advantage of a suite of mobility services, weaning people off of personal cars, and allowing cities to rethink parking needs." –Dan Sperling, Founding Director of the Institute of Transportation Studies at the University of California, Davis
We continue to look for ways to accelerate progress. This partnership is just one way connected transportation networks are making it possible for city dwellers to live car-free. In addition to the initial launch with Uber and Clipper, this collaboration will ultimately bring together additional transportation options like bike sharing and access to hourly car rentals to create a comprehensive alternative to private car ownership. We're excited to kick-off this program and take another step toward a future where car ownership is the exception, not the norm.
About Uber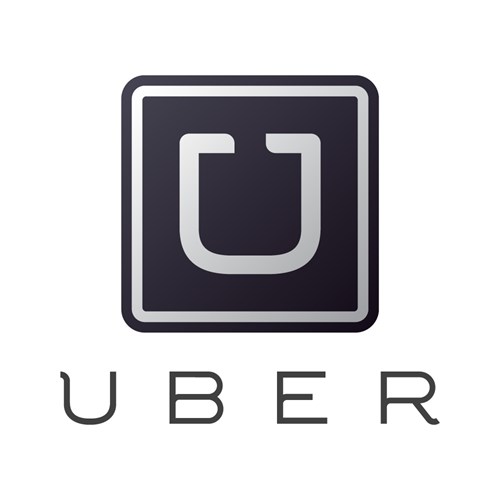 Uber is evolving the way the world moves. By seamlessly connecting riders to drivers through our apps, we make cities more accessible, opening up more possibilities for riders and more business for drivers. From our founding in 2009 to our launches in hundreds of cities today, Uber's rapidly expanding global presence continues to bring people and their cities closer.