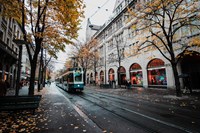 At Luas Broombridge Depot today, Eamon Ryan T.D., Minister for Climate Action, Communications Networks and Transportnnounced the launch of a Public Consultation for Luas Finglas and welcomed the first of eight new Luas 55m trams into service. These larger trams will increase Luas capacity on some of the busiest sections of the network.
Luas Finglas is the extension of the Luas Green Line from Broombridge to Charlestown via Finglas. It will add four new stops to the line and create a key public transport connection between the communities of Charlestown, Finglas Village, Finglas west, St Helena's and Tolka Valley and the city centre.
The National Transport Authority and Transport Infrastructure Ireland have developed an Emerging Preferred Route for Luas Finglas and are inviting comments from all stakeholders and members of the public on the proposed route.
Luas Finglas will be constructed mostly in grass track, an attractive innovation in Ireland, while a cycle and pedestrian path will be constructed along much of the line, providing family-friendly, sustainable, convenient access between northside communities and the city centre.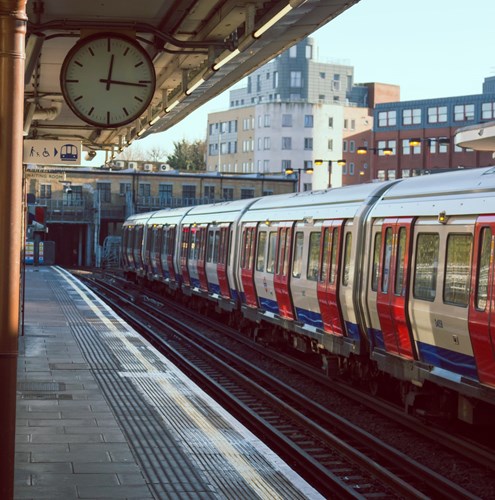 The first of eight brand-new Luas 55m trams has just been delivered and is going into passenger service now. Seven more 55m trams will be delivered in the coming months and all will be in passenger service by early 2021. Each of these new trams will carry approximately 100 more passengers than the existing 44m trams.
In addition, work on converting 26 existing 44m trams into 55m trams is now 50% complete with 13 extended trams now in passenger service.
By early 2021, the number of trams in the Luas fleet will increase from 73 to 81 with 41 trams being 55m long. Combined, the eight new trams and 26 extended trams will increase capacity on the busiest sections of the Luas network by nearly 30%.
While inspecting the new Luas 55m tram at Broombridge Minister Ryan said: "I am delighted to announce this consultation on the Emerging Preferred Route for Luas Finglas. I encourage the public and stakeholders to take part in this Public Consultation so we can deliver a major public transport improvement to Finglas and north Dublin. I'm also very pleased to see the first of eight new 55m Luas trams going into passenger service and to see that half of the 44m trams have now being extended. The government is committed to improving sustainable public transport and I am also pleased that there will be a pedestrian and cycling path along most of the route. I look forward to the Luas network and fleet growing in the coming months and years."
Anne Graham, CEO National Transport Authority said: "The extension of the Luas to Finglas is a clear example of the kind of progress we are making in planning to invest in ambitious and exciting sustainable transport solutions. I believe that Luas has the potential to be transformative for this part of the city and that it will further enhance the area for people who live here, work here, or want to run a business here. We are anxious to get feedback on this proposal, so I encourage members of the local community to engage with this consultation process and let us know what you think."
Michael Nolan, CEO Transport Infrastructure Ireland said: "Transport Infrastructure Ireland is delighted to achieve this progress for Luas. Public Consultation is always a vital step and we hope anyone interested in the project will make a submission. Transport Infrastructure Ireland, Alstom and Transdev have been working hard to improve Luas capacity and it is great to see the new 55m tram here in Dublin and that we are now half way to extending the 44m tram fleet. We'll continue to work hard over the coming months to get all the new and extended trams into passenger service."
Nick Crossfield, Managing Director, Alstom Ireland and UK, said: "Alstom's trams have served Dublin for over a decade, providing a reliable, efficient and comfortable service for the city's commuters and visitors from all over the world. This brand new 55m tram will create more space for passengers on Luas, and we are proud to be working with Transport Infrastructure Ireland and Transdev to improve the service for everyone that uses it. Dublin was one of the first cities in the world to adopt Citadis trams and now passengers rely on them in over 50 cities worldwide. With this brand new 55m tram, the longest we have ever built, Dublin is leading the world again."
About The National Transport Authority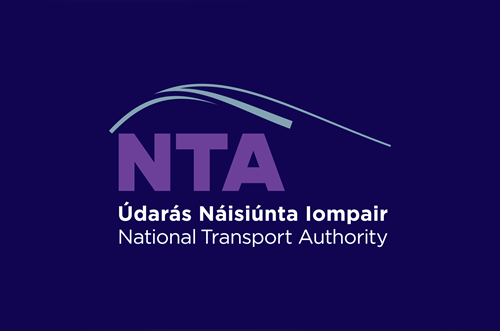 The National Transport Authority is a statutory non-commercial body, which operates under the aegis of the Department of Transport, Tourism and Sport. It was established in 2009 on the foot of the Dublin Transport Authority Act 2008, having originally been developed to be a transport authority for the Greater Dublin Area (GDA). It was later renamed the National Transport Authority in the Public Transport Regulation Act 2009. The role of the NTA was extended in April 2010, under Statutory Instrument 139, to include the provision of integrated information schemes for public transport in the cities and counties of Cork, Galway, Limerick and Waterford, and the neighboring areas of those counties.