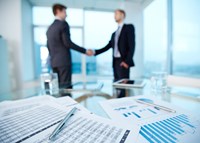 Luminator Technology Group (LTG) is pleased to announce the acquisition of BMG MIS.
BMG MIS (formally AEG MIS) is an internationally known authority in the information display systems field. As a leading manufacturer of LCD information systems worldwide, BMG MIS provides up-to-date travel information to millions of people daily at railway stations, airports and transport stops. BMG MIS designs, develops, manufactures and supports their software and products for display hardware and system applications at their plant in Ulm, Germany.
"The acquisition of BMG MIS will enhance our transit portfolio and augment our offering in the passenger information and communication systems, including aerospace," said Avi Zisman, President and CEO of LTG.
LTG is a leading manufacturer and integrator of display and lighting technology, providing products and systems to a wide range of customers in the Bus, Rail and Aircraft transportation segments.
LTG branded products, marketed under the Luminator, Lawo, Axion, Focon, Mobitec, Twin Vision, VSN, Gorba, lnvertag and BMG MIS brand names, provide the best-in-class signage and passenger information systems. It is our objective, with the addition of BMG MIS, to maintain these products and brand names independently to ensure continued support to our customers and maintain our cutting-edge technology position in the market place.
Through our individual brands and by combining our skills, experience and resources we provide the best and most comprehensive support to our operations and customers worldwide.
About Luminator Technology Group
Luminator Technology Group, comprised of Axion Technologies, Focon, Gorba , Invertag, LAWO, Luminator Aerospace, Luminator Bus, Luminator Rail, Luminator Technical Laboratories, Mobitec, TwinVision, VSN Networks, provides world class products to the transit industry. Our extensive experience in the transit industry and our expertise in LED packaging, assures our products will meet your needs.