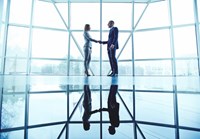 MaaS Global, a developer of the "Mobility as a Service" (MaaS) concept, has raised over €10m in a funding round. Toyota Financial Services of Japan and its insurance partner Aioi Nissay Dowa Insurance Company are one of the most significant investors in this round. Thanks to the capital investment, the Whim app, recently launched in the Helsinki region in Finland, will expand to international MaaS-markets worth hundreds of billions of dollars.
Toyota Financial Services and Aioi Nissay Dowa Insurance Company have become significant investors in the Finnish growth company MaaS Global. The investment matches both companies´ strategic aim of making mobility services a part of their business as interest in car ownership declines in big cities.
"We are very pleased to partner with MaaS Global and work together on the development of multi-modal mobility solutions. The vision and business model of MaaS Global marries with Toyota's strategic objective to serve the mobility needs of our current and future customers," says Mr. Riki Inuzuka, CEO of Toyota Financial Services.
"We are delighted with this joint investment which represents a concrete step in the journey to create sustainable mobility solutions which both meet our customers' expectations, and enhance their personal safety", says Mr. Yasuzo Kanasugi, President of Aioi Nissay Dowa Insurance Company.
"Cooperation with one of the best-known brands in the world is extremely positive news for us. Toyota's global network, high-quality R&D and genuinely customer-oriented culture will give our company a strong lead as it grows towards being the largest player in its sector," says Mr. Sampo Hietanen, Founder and CEO of MaaS Global.
MaaS Global, being the world's first mobility operator, was established in April 2015, and its Whim app allows users to plan journeys and purchase various mobility services through a single service. The latest funding round means MaaS Global can prepare for global growth by scaling its services to international markets. In the next five years, the company will set its sights on expanding its services to all forms of transport worldwide.
Market potential in mobility services worth a trillion
MaaS Global wants to globally revolutionise the way people move. The phrase "Mobility as a Service" (MaaS), coined by Mr. Hietanen, is widely used when talking about the future of transport. ABI Research has estimated that the value of the MaaS sector will exceed $1tn by 2030. MaaS Global aims to capture a large share of the mobility market.
"Private car ownership will not be pleasant in cities for much longer: it is slow, expensive and environmentally unfriendly. The technology for seamless consumption of mobility services is already here," Mr. Hietanen says.
Whim is a mobility app launched by MaaS Global and it is now available in the Helsinki region. It enables the effortless use of different modes of transport. In 2017, Whim will also be going live in in the West Midlands in the UK and in Amsterdam area in Netherlands.
About MaaS Global
We at MaaS Global believe it's time for transport to move on and get smarter. As the world's first ever mobility operator, we're set to make the biggest change in transport since affordable cars came to market.
Our aim is to provide people an alternative to owning a car – an alternative that is not just equally good, but much better. By fulfilling people's every travel need, complemented by attractive value added services, we are enabling a future of easy, efficient and sustainable mobility.