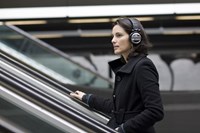 VR will build nationwide travel chains in Finland to make travelling smoother and more carefree. Mobility as a Service (MaaS) is an entity in which VR can serve as a nationwide operator of trunk lines. The first pilots will start in May.
The development of travel chains is at the core of the operations in many European countries, such as Germany and France, and railway companies play a strong part in building the services.
"Our objective is to attach different modes of transport and services to the train journey piece by piece. Together with our partners, we want to build a service in Finland that will perform well even by international standards," says Maisa Romanainen, Senior Vice President for VR Passenger Services.
The first MaaS pilots will start this spring. VR has already formed partnerships with several operators. The pilots starting in spring 2017 are the first co-operation trials in the long process. First, different modes of public transport are joined into one journey. The next phase includes taxis, car hire, parking services and later, different types of large and smaller companies that provide travel services.
"Our goal is a network that is as comprehensive as possible and it has been great to discover that there is a shared willingness to build functioning travel chains in Finland. New partnerships are formed all the time," says Antti Tuominen, Planning Director responsible for travel chain services at VR.
VR aims at bringing a new search service to market later this year for comparing combinations of routes and modes of transport, journey times and prices. The vision is that, in future, it will be possible to travel from door to door on one ticket that can be bought from VR's service.
Development of already existing travel chains continues
In the Helsinki Metropolitan Area, a travel chain already exists allowing transfers from long-distance trains to trains operating in the area of Helsinki Region Transport HSL without a separate ticket or additional charge provided that the ticket has been bought all the way to the station concerned. This is a popular way to travel to the airport, for example. VR and HSL are now planning a pilot in which it is possible to buy the train ticket and an HSL tram ticket at the same time and travel on one ticket. The objective is to further streamline the combination of train travel and public transport in the metropolitan area.
In addition, VR and Matkahuolto continue their long-standing Train-Bus co-operation. Their next plan is to make Train/Bus tickets more clearly available to passengers through digital sales channels.
First new pilots in Turku and Tampere
The first pilots will be implemented together with the public transport services of Turku and Tampere. At the beginning of May, it will be possible to buy a ticket for the local public transport service Föli in connection with a train journey to/from Turku with an additional charge of 3 euros.
"It is important to increase the attractiveness of public transport in ways that make the journey easier. Föli is a convenient connecting transport service for VR's customers and it covers the whole urban area in Turku," says Sirpa Korte, Public Transport Director of the City of Turku.
In Tampere, VR co-operates with Tampere Regional Transport Nysse. Members of VR's loyalty programme Veturi can use the Kesälinja route of Tampere Regional Transport without an additional charge when they buy a train ticket to Tampere between 6 June and 13 August 2017.
"We hope that the Kesälinja trial will provide additional value to our customers, as the family summer destinations Moomin Museum, which will be opened in the Tampere Hall, and Särkänniemi are situated at the terminal points of the route," says Customer Service Manager Tanja Lehtonen.
Later on in the autumn, our intention is to test how train journeys and a new kind of taxi trip based on sharing can be combined. VR and Kyyti-palvelu, a low-cost taxi company that recently entered the market, have already agreed on co-operation.
"It is great that VR takes responsibility for creating travel chains in Finland. I believe that Kyyti-palvelu will provide clear additional value for train passengers by making possible an affordable door-to-door service that can be bought from one location and is realised seamlessly," says CEO Pekka Möttö.
About VR Group
VR Group comprises three business divisions serving vital customer segments.
These are VR, providing passenger services; VR Transpoint, providing logistics services; and VR Track, specialising in infrastructure engineering.VR's business operations support train operations and maintenance units as well as the Russia and International Business operations.