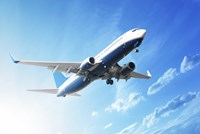 Menzies Aviation in South Africa and Namibia have successfully concluded a three year contract renewal with SA Airlink, a core customer in the region. Operations cover 7 stations within South Africa and Namibia for ramp handling and cleaning with more than 40 narrow bodied aircraft in the fleet.
SA Airlink are the largest independently operated airline in the region with over 36 destinations in 9 countries across Southern Africa. As a major operator of Embraer aircraft, they are currently expanding their fleet with the introduction of the E190 series. They conduct more than 25,000 turns in South Africa and Namibia stations annually.
Ian Van Rooyen, VP Southern Africa, stated: "The key to our successful retention of SA Airlink has been our attention to safety and security aspects, the quality of staff attending to the airline and being responsive to changing customer needs. Our staff regularly receive gratitude from both SA Airlink passengers and executives for their honest and efficient approach."
Congratulating the SA team on the renewal, Russell Doane, SVP Africa, Middle East and India stated: "This renewal testifies to the strong relationship that has been developed by the Operations Team with the Airline. By delivering great performance, the team have boosted Menzies Aviation's ongoing growth in a very competitive regional market."
About Menzies Aviation
Menzies Aviation is an independent, time-critical logistics specialist serving the airline industry.