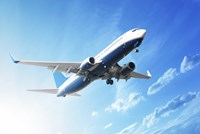 Finland and China have agreed on new air transport routes and signed a Memorandum of Understanding on air transport. Negotiations on air transport agreement between Finland and China were held on 20–21 April in Helsinki.
It was agreed that airlines could launch services between Finland and Nanjing and that Finland could open a route to Beijing also from Rovaniemi. Limitations regarding the number of the operating airlines were removed, which means that in future the countries are free to designate several airlines as their air service operators.
The next air transport negotiations between the countries will be held in China in 2019.
About The Ministry of Transport and Communications Finland
The mission of transport policy and The Ministry is to ensure safe and smooth everyday travel, maintain the competitiveness of businesses and mitigate climate change by reducing emissions.
Finland's location far from the main traffic and logistics arteries of Central Europe poses major challenges to traffic policy. The needs of various demographic groups must be taken into consideration in the development of the transport system. Efficient and smooth public transport services support the achievement of transport policy objectives. Every effort is made to continuously improve traffic safety and the efficiency of the transport system by means of, for example, intelligent transport services