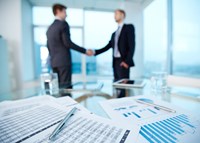 The Finnish Government proposed on 2 June 2016 that the President of the Republic adopt an agreement concluded between Finland and Russia on direct international rail traffic. According to the proposal the President would also ratify an act that lays down the provisions on the entry into force and application of the agreement.
The agreement was signed in St. Petersburg on 28 April 2015, and the European Commission approved it on 5 August 2015. The agreement was simultaneously adopted by the Finnish Parliament and the State Duma of the Russian Federation in March 2016.
The new agreement clarifies the rules of railway transport services and improves their efficiency. It allows all rail transport undertakings located in Finland or elsewhere in the European Economic Area to operate in the Finnish rail network in rail transport services between Finland and Russia.
The agreement will not open up Russia's internal railway markets to undertakings operating in the EU, nor will it open Finnish markets to Russian railway operators.
The new agreement replaces the agreement, and its appendices, of 1997 on connecting railway transport.
In order to enter into force the agreement has to be ratified with Russia. Separate provisions on the entry into force of the agreement will be laid down by Government decree. The aim is that the agreement become effective in autumn 2016.
About the Ministry of Transport and Communications Finland
The mission of transport policy is to ensure safe and smooth everyday travel, maintain the competitiveness of businesses and mitigate climate change by reducing emissions.
Finland's location far from the main traffic and logistics arteries of Central Europe poses major challenges to traffic policy. The needs of various demographic groups must be taken into consideration in the development of the transport system. Efficient and smooth public transport services support the achievement of transport policy objectives. Every effort is made to continuously improve traffic safety and the efficiency of the transport system by means of, for example, intelligent transport services