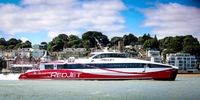 Red Jet 7, the newest fast ferry run by UK operator Red Funnel, will enter service in July after it was successfully commissioned in June. The catamaran was built in the UK by the Wight Shipyard Co. and Rolls-Royce supplied the four MTU 10V 2000 M72 engines. Red Jet 7 is the latest addition to the Red Funnel fleet, all of whose fast ferries are equipped with MTU engines.

Mark Slawson, Fleet and Technical Director for Red Funnel said, "Red Jet 7 continues a long tradition of using MTU engines which began with the Italian built hydrofoils which were used in the 1970's and 80's. For us, the winning features are the low cost of operating the engines and their high power-to-weight ratios. Coupled with low fuel consumption, this makes the vessels very efficient to run, which is important considering the heavy operating profile they endure."

Powered by four 900 kW MTU Series 2000 engines, Red Jet 7 has a top speed of 38 knots while also meeting the International Maritime Organization requirements IMO for Tier II certification.

The aluminum catamaran is to join its sister ships Red Jet 6, Red Jet 4 and Red Jet 3 in plying between Southampton and the Isle of Wight. The fast ferry will complete the 9.9 nautical mile route in a mere 23 minutes.

With a length of over 40 meters, Red Jet 7 is able to accommodate up to 277 passengers. Together, the four high-speed vessels are able to transport around 1000 passengers an hour.

Bruce Philips, Managing Director at MTU UK, said: "It has been a pleasure to work with the British Wight Shipyard Co. on this project after Red Jet 6, and we congratulate Red Funnel on their fast ferry fleet which now consists of four ships."

Red Funnel carries over 3.4 million passengers per year between the British mainland and the Isle of Wight, a route it has been operating since 1861.
About

MTU Friedrichshafen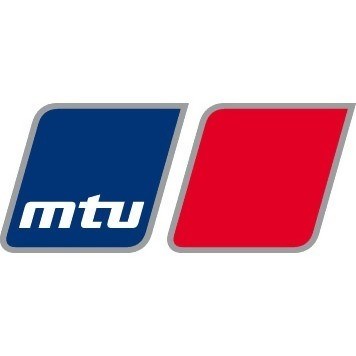 MTU Friedrichshafen is the core business of Rolls-Royce Power Systems, a division of Rolls-Royce plc. Our headquarters are in Friedrichshafen, Germany and we employ over 10,000 people worldwide. With over 30 subsidiaries and more than 1,200 development, production, service and sales locations in 130 countries, we are at our customers' disposal across the globe.