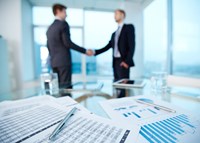 Under the guidance of Republican leadership, House appropriators passed an FY2018 transportation budget July 18th that would boost spending for passenger rail by $360 million over current levels, with much of the increase targeted towards the enormous state of good repair backlog on the Northeast Corridor. This bill is a huge victory for NARP and our allies, who held a series of successful rallies against a Trump Administration proposal to eliminate long distance trains.
"This win belongs to all our advocates who took part in the rallies and campaigns against the White House's disastrous proposal for the national rail network," said NARP President Jim Mathews. "There has been a huge shift in how conservative members of the House of Representatives views Amtrak's National Network trains as a result of the work of our staff and our members. This is what bipartisan coalition building looks like."
Led by Chairman Rodney Frelinghuysen (R-NJ), the bill will enable much-needed work on the Gateway Project,
"I am especially pleased that more than $900 million will be allocated to the Gateway program in the New Jersey-New York area in this legislation," Committee Chairman Rodney Frelinghuysen said. "It is not an overstatement to say that Gateway is critical to our nation's economy. The Northeast Corridor region, encompassing over 50 million people from Washington D.C. to Boston, produces approximately $3 trillion in economic output, equal to 20% of our national Gross Domestic Product. Safe and reliable passenger rail travel through New Jersey and New York City is essential to that economic productivity."
The bill presents a more complicated picture for transit, cutting top-levels by $662 million while preserving a key investment program that has proved crucial for rail transit and commuter rail projects. It also cuts the TIGER program, which has been critical in funding transit and passenger rail programs, including the Southwest Chief preservation effort.
Largely because of these cuts the bill passed largely along party lines, with most Democratic members voting "no" while calling for additional boosts to infrastructure spending. Ranking Member David Price (D-NC) offered an amendment that would provide an additional $200 billion in infrastructure spending.
"We were assured by the president that infrastructure would be a priority, yet a plan for infrastructure keeps getting pushed back, back, back," said Ranking Member David Price (D-NC). "Believe me, this country ... might even conclude we're putting our money where our mouth is" if the panel adopted the amendment."
Republican members voted the bill down, saying additional funds would lead to the bill's failure on the full floor.
The full House must still pass the bill, and the Senate has yet to take up its version of the transportation budget. Both bodies are working against a September 31st deadline, which is when the FY2017 budget expires.
About the National Association of Railroad Passengers (NARP)
NARP is the only national organization speaking for the nearly 40 million users of passenger trains and rail transit. We have worked since 1967 to expand the quality and quantity of passenger rail in the U.S. Our mission is to work towards a modern, customer-focused national passenger train network that provides a travel choice Americans want. Our work is supported by more than 28,000 individual members nationwide.