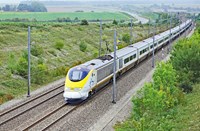 In a major speech to be delivered this Saturday in Miami, Rail Passengers Association (RPA) CEO Jim Mathews will call on Amtrak management to "seize this moment" to grow and improve the national rail network.
The vision Rail Passengers will lay out focuses on "A Connected America," where the interstate train network serves as an economic engine for communities, reduces environmental pollution and increases transportation safety. To meet the country's transportation needs for the next 30 years and longer, Mathews will advocate for a passenger-centric approach that will increase ridership and improve service.
"Passenger rail is enjoying its strongest support in decades. Riders are demanding more and better trains and Congress has responded by increasing appropriations for both Fiscal Years 2018 and 2019," according to Mathews' prepared remarks. "But, this is not enough. Amtrak leadership needs to go further, to modernize Amtrak's rolling stock, to embrace a wholly customer-centric approach to running the railroad, to protect the integrity of the country's interstate train network, and to upgrade services like meals and station staffing rather than downgrade."
In the address to be delivered at the RailNation-Miami conference, Mathews will call on Amtrak to take real steps to preserve existing service while expanding routes and frequencies, improve performance and ensure safe travel across the country. He will note that the nation is at a unique moment in time, and surface transportation policy is ripe for discussion in the halls of power in Washington.
To get Amtrak into a position where the railroad can make appropriate levels of change that benefit the communities along the National Network, RPA has identified three areas where Amtrak can grow and develop a foundation for "A Connected America," a concept that aims to put 80 percent of Americans within 25 miles of a rail station within 25 years.
The Rail Passengers Association is calling on Amtrak to address three priorities:
More Trains
This means aggressive growth of frequencies in dense urban corridors, long-awaited expansions such as the Gulf Coast, the Heartland Flyer extension and Front Range Rail, new modern equipment for all lines that will permit more service at lower cost, and modern safety measures—beginning, but not ending, with Positive Train Control. In addition, all trains ought to be daily, and Amtrak needs to work seriously and credibly on restoring both the Cardinal and Sunset to daily operation.
Better Trains
New equipment plus selectively upgraded or refreshed equipment should provide a better passenger experience. This means moving ahead quickly with continued refreshes on existing rolling stock, plus no delays in buying new locomotives, coaches, sleepers and diners. This also means better food and beverages, and worthwhile and modern passenger amenities.
Commitment to infrastructure and support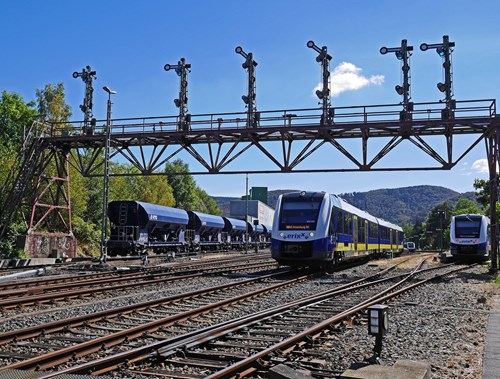 Amtrak should be able to work with local, state elected and appointed officials to be good community partners for all Americans in all regions, urban or rural. And at the same time, all of our Nation's transportation stakeholders need to come together to address the biggest obstacles in our path—resolution to on-time performance (OTP) and shared-use corridor concerns, giving Amtrak the power to fight for itself in the courts.
"On behalf of the 40 million Americans who ride our interstate passenger rail network as well as commuter trains, we're calling on leaders at Amtrak to lead—not follow—in helping to create a real surface-transportation policy for the U.S.," Mathews said. "Amtrak management needs to look boldly beyond the National Network and riders of today to assess what kind of country we're likely to be in 2040 or 2050, to shape the future of the National Network and to use rail as a way to tie other transportation modes seamlessly together."
Mathews will implore Amtrak to look beyond its budget to ensure that communities do not get less service nor make cuts to routes, especially those in already underserved areas where transportation options are limited.
"It's important that no community served today should see their service degraded. Rural America should not be shortchanged by any shifts in service. Amtrak has a mission beyond the balance sheet, a fact enshrined in law," Mathews said. "Amtrak should always seek prudent stewardship of public funds. But Amtrak is a taxpayer-supported enterprise, whose core mission is to provide mobility and access to communities that need it and where private industry cannot profitably provide it. That doesn't mean the nature of that service can't change, but no community should get worse service."
About Rail Passengers Association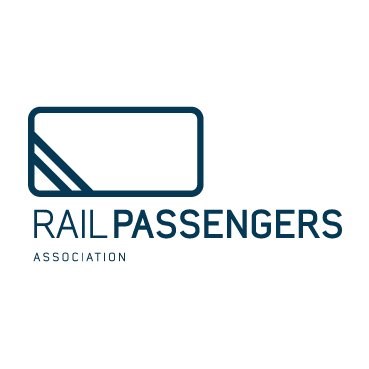 The Rail Passengers Association, previously known as the National Association of Railroad Passengers, is the oldest and largest national organization speaking for the nearly 40 million users of passenger trains and rail transit. We have worked since 1967 to expand the quality and quantity of passenger rail in the U.S. Our mission is to work towards a modern, customer-focused national passenger train network that provides a travel choice Americans want. Our work is supported by more than 28,000 individual members nationwide.