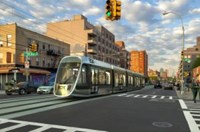 THE Mayor of New York City Mr Bill de Blasio announced on August 30 that his administration will move forward with the development of the Brooklyn Queens Connector (BQX) light rail project following the completion of a two-year feasibility study.
The 17.7km line will follow the Brooklyn-Queens waterfront, an area which is not currently well served by the subway network. According to the study more than 400,000 people live and almost 300,000 work along the waterfront corridor and the line will connect mixed-income districts to employment centres and transit hubs.
The route, which has been revised since the original 2016 study, will link Astoria in the north with Gowanus in the south via Queensbridge, Long Island City, Greenpoint, Williamsburg, Brooklyn Heights and Red Hook. An LRV depot would need to be constructed with capacity to stable 40 vehicles.
Weekday ridership is forecast to be around 50,000 passengers per day based on a commercial speed of 19km/h. The project analysis was based on trams running at headways of five minutes at peak times, 10 minutes off-peak and 20 minutes after 23.00, with a 10-minute interval service at weekends.
According to the report, the City has concluded that catenary-free systems are not sufficiently advanced to reliably support the intensity of service planned for BQX and it is envisaged that overhead catenary with a 750V dc supply will be installed along the entire route.
Originally envisaged to cost around $US 2.5bn, the feasibility study estimates the final price tag to be around $US 2.73bn (including $US 145m for rolling stock), with around $US 1bn expected to come from federal sources. Construction will begin in early 2024 with the line opening in mid-2029, five years later than previously planned.
The project is forecast to generate $US 30bn in economic benefits and around $US 1.4bn in land value capture, which will help to finance construction.
De Blasio confirmed that the environmental review process for BQX will begin this winter with the Uniform Land Use Review Procedure beginning in 2020.
About International Railway Journal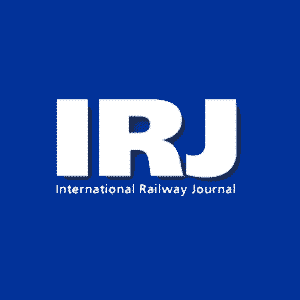 IRJ was launched in 1960 and started monthly publication in January 1961 as the world's first globally-distributed magazine for the railway industry. IRJ is written for senior managers and engineers of the world's railways and transit systems, ministers of transport, manufacturers, railway planners, and consultants.