The Government has been urged to provide further financial support for local bus and Metro services in North East England while they continue to recover from the impact of lockdown.
Leaders of city-regions across the country have written a joint letter to the Chief Secretary to the Treasury Steve Barclay calling on him to provide more help for public transport services.
Emergency covid support for the Tyne and Wear Metro is due to run out in six weeks, while aid for bus networks will end eight weeks after social distancing is declared over, and it is not clear what will replace it.
Cllr Martin Gannon, Chair, North East Joint Transport Committee, said: "I am calling on the Government to agree an ongoing package of funding that will enable all of our urban public transport networks – bus and Metro - to support the economic recovery of our towns and cities. The forthcoming Budget on March 3 is an opportunity to provide the certainty that we need. This position is supported by all local authorities in the North East, the local business community and Members of Parliament. Without the medium-term continuation of emergency funding to support high quality public transport in our towns and cities, our plans to drive forward a green economic recovery will be placed in jeopardy.
"All city-regions have submitted recovery plans for our tram and Metro systems to the Treasury via the Department for Transport, and we still await an official response. We are also developing bus recovery plans and will be discussing these with the Government in due course. However, we are facing a very immediate problem: support for Metro only in place until 5th April this year – only six weeks away. Furthermore, we understand that support for bused will end eight weeks after social distancing is declared over, and it is not clear what will replace it.
"It is beyond doubt that continued emergency funding will be needed for all forms of public transport for a considerable time to compensate for the huge reduction in passenger numbers and fares income caused by the pandemic. We need to understand what the new patterns of demand and behaviour look like. This need will exist throughout the recovery period which could last for several years and cannot be measured in fixed blocks of weeks as has been the case until now."
About Nexus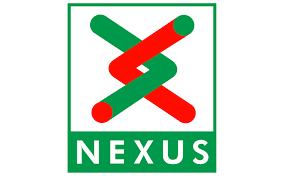 Nexus is the Tyne and Wear Passenger Transport Executive and administers funds on behalf of the Joint Transport Committee of the North East Combined Authority and the North of Tyne Combined Authority. Our task is to improve the quality of life and fortunes of everyone in Tyne and Wear, by creating better transport networks.