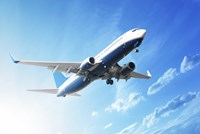 Nokia and Skyguide today announced the first stage of a successful modernization of the mission-critical communications network that is at the heart of Switzerland's air traffic control system. The new network from Nokia, which will continue to be rolled out over the course of 2017, is enabling skyguide to enhance the management of both civil and military air traffic throughout the country, and is also supporting services such as its aeronautical information service which ensures the flow of information necessary for the safety and efficiency of international air travel.
For this project Nokia supplied its Internet Protocol/Multi-Protocol Label Switching (IP/MPLS) technology, which provides the high-performance, reliability, resiliency, security and efficiency needed to support extremely demanding, latency-sensitive services. The IP/MPLS network delivers more capacity and replaces earlier generation, legacy equipment which is reaching end-of-life.
The IP/MPLS network features Nokia's 7705 Service Aggregation Router (SAR) portfolio. The network provides scalable virtual private network (VPN) services, enabling Skyguide to support existing as well as new high-bandwidth applications. The network is managed by Nokia's Network Services Platform for efficient provisioning, maintenance and monitoring. The company also provided professional services including architecture and design, installation, integration, commissioning and training.
This agreement builds on Nokia's strong track-record providing mission-critical networks to the transportation market worldwide. It also highlights the progress of Nokia's strategy of expanding its customer base outside of the traditional telecommunications sphere, a key focus of the company.
Dr. Klaus Meier, Technical Director & CIO, Skyguide, said: "Ensuring the safety of the flying public is our most important job, and one to which we are absolutely committed. We turned to Nokia because of their many years of experience developing and deploying mission-critical networks. The IP/MPLS network provided by Nokia will help us bolster the safety, reliability and efficiency of Switzerland's air traffic control system today and in the future."
Patrick Langelaan, Head of Global Enterprise & Public Sector Europe South for Nokia, said: "Nokia has put a great deal of focus on ensuring that our mission-critical networks can address the most stringent requirements for reliability, security and efficiency. Clearly, air traffic control demands the highest possible performance, which we were able to demonstrate for skyguide over an intense testing period."
About Nokia
We create the technology to connect the world. Powered by the research and innovation of Nokia Bell Labs, we serve communications service providers, governments, large enterprises and consumers, with the industry's most complete, end-to-end portfolio of products, services and licensing.
From the enabling infrastructure for 5G and the Internet of Things, to emerging applications in virtual reality and digital health, we are shaping the future of technology to transform the human experience. nokia.com
About Skyguide
Skyguide provides air navigation services for Switzerland and certain adjacent parts of neighbouring countries. With its 1,500 employees at 14 locations in Switzerland, the company guides some 1.2 million civil and military flights a year safely and efficiently through Europe's busiest airspace. Skyguide is well integrated into the international air navigation services community and, with its innovative and customer-minded solutions, helps enhance Switzerland's appeal as a place to live, work and do business. The company is majority-owned by the Swiss Confederation, and is headquartered in Geneva.