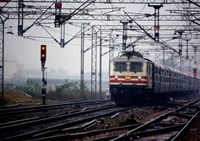 Slovenia recently introduced a multilateral passenger transport ticket, equipped with technology from NXP Semiconductors N.V. (Nasdaq:NXPI). The multilateral ticket is part of Slovenia's 15-month project aimed at simplifying public transportation. The new ticket unifies different means of transport, and integrates the use of regular rail and inter-urban bus transport in Slovenia and urban transport in the two largest Slovenian cities in a single system. The modernized and efficient system provides commuters more choice and convenience by enabling people to use different types of public transportation without having to buy separate tickets.
For the project, NXP collaborated with Margento, a systems integrator that provides essential support with the Integrated Public Transport Consortium, to deliver a nationwide smart ticketing standard and solution based on NXP's MIFARE DESFire contactless IC. The first phase of the project was rolled out in single subsidized tickets to pupils, students and adult learners in September last year.
"A multitude of public transit operators, many with dated public transit management solutions, tend to result in fragmented and poorly interlaced services, creating great challenges for the operators," said Luka Gošte, business development manager at Margento. "Building on the basis of MIFARE DESFire, we were able to integrate all the various operators in the country with our own backend solution, thereby making public transit more efficient for the user. We believe this convenience can help shift people's traveling choices toward more sustainable transport options."
"The success of the project underpins the flexibility and scalability of MIFARE DESFire to advance ticketing systems and showcases its ability to meet the challenges of complex transport projects with multiple stakeholders and existing legacy systems," said Christian Lackner, business segment manager for smart cities and MIFARE at NXP. "We are pleased to play such an important role in ensuring technology is no longer the bottleneck of interoperability in public transit development and helping public transport professionals strategize, discover and harness technology and innovation to improve public transportation experiences."
The smart ticketing solution from Margento and NXP includes complete on-board, off-board and consumable products that meet user expectations in terms of fare, ride and ticketing experiences. The system supports back-office management systems by collecting, processing, storing and analyzing data that can help determine usage patterns, and thus provide quality inputs for future planning and development. It also enables automated fare collection and can help manage fare pricing.
Future development of the project will focus on optimizing the use of various modes of transport as well as complementing long-established modes of mass public transit with the ability to harness shared individual transport.
About Margento
Margento is an innovative global provider of powerful mobile transactions solutions, providing its partners with a unique opportunity to expand their business by offering proven, profitable, secure and convenient mobile transaction services. Without any phone upgrades, Margento instantly turns any mobile phone into an easy-to-use, convenient and secure transaction instrument. Margento is focused heavily on research and development of new technologies, solutions and applications, and is currently actively involved in close partnerships in 20+ countries.
About NXP Semiconductors
NXP Semiconductors N.V. (NASDAQ:NXPI) enables secure connections and infrastructure for a smarter world, advancing solutions that make lives easier, better and safer. As the world leader in secure connectivity solutions for embedded applications, NXP is driving innovation in the secure connected vehicle, end-to-end security & privacy and smart connected solutions markets. Built on more than 60 years of combined experience and expertise, the company has 31,000 employees in more than 33 countries and posted revenue of $9.5 billion in 2016.