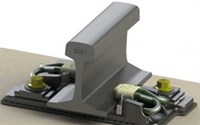 Pandrol Technical Director Steve Cox looks at how the application and maintenance of rail fastenings can be adapted for use on the precast slab trackform selected for High Speed 2.
"High speed tracks around the world have been built with ballasted and non-ballasted track forms. Both are proven and can work well, but the characteristics of HS2 in the UK have led to the selection of a non-ballasted track form for the plain line sections of phase 1 construction. HS2 will operate up to 18 trains per hour, at speeds of 330 km/hr, with traffic amounting to >60 MGTPA."
The further decision has been reached that the track will be built with pre-fabricated slab panels, which are usually between 5 and 6.5 metres long and typically pre-fitted with 16 or 20 fastenings. Panels can be built off-site, in a controlled factory environment, mitigating the labour required at the construction site and risk to the workforce. Damaged panels can be replaced to ease track repairs and renewals more efficiently. The ground conditions along the HS2 route are such that significant levels of settlement and heave can be anticipated. While adjustment of individual slabs is possible, the easiest way to re-establish alignment is by adjusting the fastening systems. The HS2 requires fastenings to provide up to 70mm of vertical adjustment
In a non-ballasted track form, the resilience, otherwise given by the ballast, needs to be provided elsewhere. HS2 has specified a track stiffness of 64 kN/mm that can be seen at the rail head. On rigidly mounted slab, all the resilience in the track must be provided by the rail fastenings. With typical fastener spacings and a 60kg rail section, each fastener needs a stiffness in the range of in the range 20-25 kN/mm.
All the above are basic requirements of HS2. A reliable supplier with a good track record on high speed is vital for a major project of this nature. But against that background, how can proven technology be configured to provide the very best possible track fastening to meet the particular needs of HS2? And is there any scope for innovation? These are questions that Pandrol has been addressing. The Pandrol High Speed FASTCLIP baseplate is well suited to the task.
About Pandrol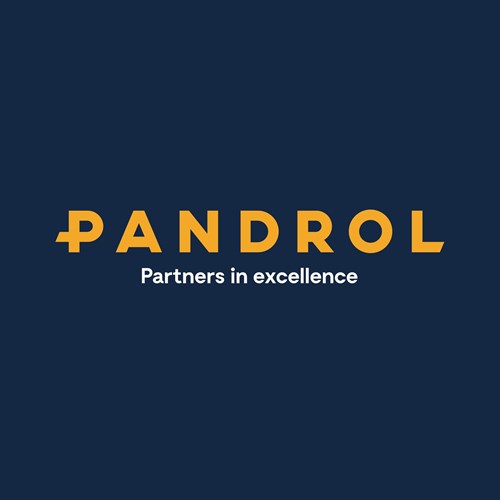 Pandrol defines the industry standard across rail fastening systems and aluminothermic welding. Our products and services extend to designing, developing and manufacturing equipment to make constructing and maintaining railways more efficient.