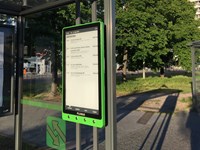 FlixBus, Europe's largest intercity bus company, has announced the roll-out of Papercast solar powered e-paper bus stop displays to further boost customer satisfaction.
This next stage of the project sees fully branded passenger information displays being installed at more FlixBus-Stations across Europe in Papercast's first pan-European deployment with a single customer.
During a successful trial project, FlixBus received consistent positive feedback on the Papercast displays showing live arrival times and schedule changes at bus stops in Heidelberg in Germany. Accurate real time passenger information has proven to improve certainty, reduce perceived waiting times and boost customer satisfaction. This next roll out phase adds Belgium, Austria, Switzerland and Italy, with more countries to be added as the project continues over a multi-year timetable.
"At FlixBus, our highest priority is to offer smart mobility and the best possible user experience to everyone – even before passengers board our buses. It is evident that Papercast enhances our ability to deliver this," comments Martin Mangiapia, FlixBus spokesperson for DACH region.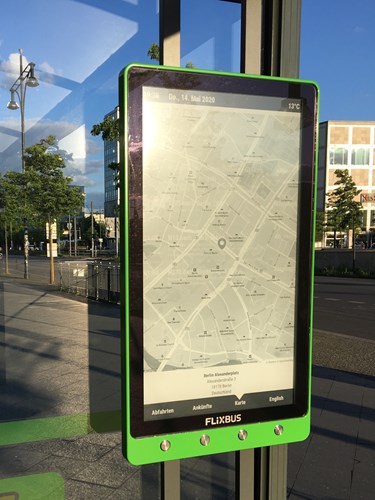 FlixBus is very satisfied that Papercast can deliver its long-term strategy and is moving forward with a phased large scale roll-out of custom designed displays. The e-paper displays come in a ruggedized IP65 rated enclosure with toughened front glass, which has been produced in the striking green FlixBus brand colours and features the company logo. The customized displays make it easier for passengers to find FlixBus-Stations and get the just-in-time information they need while waiting at the bus stop.
"As a product, Papercast delivers a customized solution that is scalable and gives us the ability to easily tailor content to meet our brand styling. As a team, Papercast has risen to every challenge, implementing our ideas and requests in a timely manner," adds Martin."Furthermore, Papercast's robust deployment workflow is scalable, proven to be highly efficient during this country-by-country roll out."
FlixBus is one of Europe's leading coach companies with a route network of over 400,000 daily connections to over 2,500 destinations in 29 European countries. It's partnership with Papercast goes back to the end of 2018 when it first trailed e-paper passenger information displays as a replacement to paper timetables.
Papercast is revolutionising the way operators provide passenger information at the bus stop. The unique attributes of e-paper make it ideal for outside use, with unbeatable screen visibility, even in direct sunlight. Couple this with wireless connectivity and the exceptionally low power consumption achieved by Papercast's engineers, and the displays can be continuously solar powered without changing the battery – no power or connectivity cables are required.
Additionally, Papercast's sophisticated cloud-based management system offers simple integration with open data standards, as well as the ability to control all aspects of the display and its content remotely. Transport authorities can now provide live arrivals and other information to passengers at bus stops where previously it would not have been feasible.
About Papercast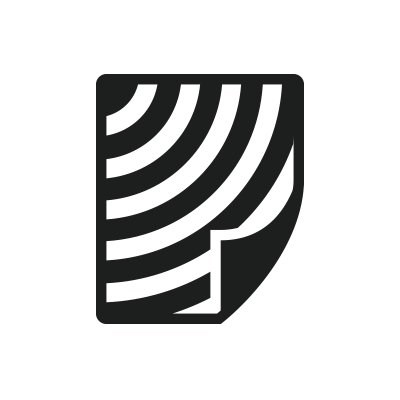 Papercast's next generation bus stop passenger information solution uses wireless solar powered e-paper displays, with a comprehensive content management system developed exclusively for public transport needs. The platform enables transport providers to effortlessly keep passengers informed on real-time and advance service information at bus stops in a clear and user-friendly format.