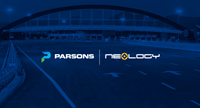 Parsons Corporation (NYSE: PSN) and Neology, Inc. today announced the formation of a strategic partnership to jointly pursue opportunities in the critical infrastructure, mobility and transportation markets. The companies have a combined 110 years of experience helping cities and people move safely, efficiently and cost effectively around the world.
The combination of Parsons' ability to scale technological solutions in large transportation jobs with Neology's innovative technology solutions enables state and local agencies to deliver more value to their citizens. The partnership expands Parsons footprint in the tolling, public safety, and law enforcement markets. Through this strategic partnership governments will have more innovative options when needing to raise revenues through tolling or congestion pricing, or when seeking to improve the safety, security and sustainability of their critical infrastructure,
"Our partnership opens previously untapped market potential in the mobility and critical infrastructure spaces, allowing both companies to continue helping governments succeed at their mission of serving their citizens," said Carey Smith, president and chief operating officer of Parsons. "Combining Parsons technology, artificial intelligence and global reach with Neology's products, technology and creativity equates to a best-in-class offering for our current and future customers. Our ability to deliver technology at scale combined with Neology's disruptive technologies makes for a winning combination."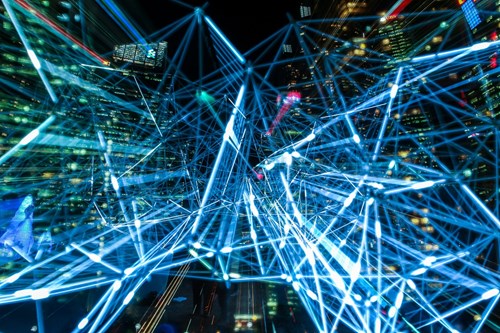 Neology is a leading provider of technology and systems for growing markets including tolling, congestion pricing, electronic vehicle registration, pubic safety, and other markets. As an industry-leading 6C original equipment manufacturer and software developer, Neology designs and develops products used in more than 5,000 lanes and most electronic toll collection systems across the world. Neology's product line-up includes automatic license plate recognition cameras, radio frequency identification (RFID) readers, license plate recognition systems and software utilizing cutting edge artificial intelligence, vehicle detection and classification systems, and RFID transponders.
"Neology is excited to work with Parsons in developing new opportunities and solutions in these growing markets. By working with Parsons, Neology is able to leverage our best in class technology and participate on significant projects," said Francisco Martinez, CEO of Neology. "Parsons size and extensive presence in the market enable them to reach customers globally. Plus, Parsons brings a forward-thinking mindset on technology and innovation that we see as compatible with Neology's approach."
Parsons takes an integrated approach to design, delivery, and protection of critical infrastructure assets to optimized efficiency and durability. With the global increase of connected infrastructure, the company uses our diverse expertise in artificial intelligence, machine learning, cybersecurity, and autonomous systems to develop state-of-the-art solutions that help make the world safer, healthier, and more connected.
About Neology

Neology is a leading provider of integrated, end-to-end solutions for the tolling, electronic vehicle registration (EVR) and public safety markets. The company is a pioneer and leader in the development of passive RFID technology, owning some of the earliest and most significant intellectual property (IP) in the industry.
About Parsons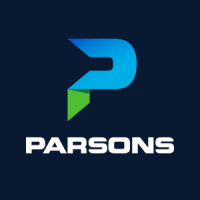 Parsons (NYSE: PSN) is a leading disruptive technology provider in the global defense, intelligence, and critical infrastructure markets, with capabilities across cybersecurity, missile defense, space, connected infrastructure, and smart cities.