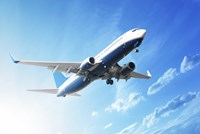 Parsons announced that it was recently awarded the project management services contract for the Sharjah International Airport expansion in the United Arab Emirates. The client is Sharjah Airport Authority. Parsons' project/construction management role will include oversight of the planning, design, construction, and commissioning of the airport's expansion.
The Sharjah International Airport expansion project will be one of the most architecturally distinctive landmarks in the Emirate of Sharjah and is an important addition to the airport. Due to its strategic location, the Sharjah International Airport is an important stop for both airlines and cargo shipping. The project will include numerous facilities as well as the enlargement of the passengers' building, and is expected to increase the airport's capacity to 25 million travelers per year. The project will also include expanding roads to and from the airport. In addition, the project will dramatically improve the airports' services and will support development and job opportunities within the Emirate.
"The Sharjah International Airport expansion program will dramatically improve travel options to and from Sharjah, as well as promote economic growth and job creation," said Gary Adams, Parsons Group President. "Parsons is honored to have been selected."
Parsons has been working in the Middle East Africa region for more than 60 years and has offices in the UAE, Qatar, Saudi Arabia, Oman, and Bahrain. Parsons' portfolio of ongoing work in the region includes airports, highways, bridges, buildings, residential communities, mixed-use developments, rail and transit, ports, water infrastructure, and oil and gas projects.
About Parsons
Parsons is a technology-driven engineering services firm with more than 70 years of experience in the design, engineering, construction, technical, and professional services industries. The corporation is a leader in many diversified markets with a focus on infrastructure, defense, security, and construction. Parsons delivers design/design-build, program/construction management, systems design/engineering, cyber/converged security, and other professional services packaged in innovative alternative delivery methods to federal, regional, and local government agencies, as well as to private customers worldwide.