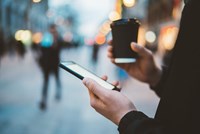 Passport recently launched two mobile ticketing applications within several weeks. Passport introduced MyJTA in Jacksonville, FL and RideSacRT in Sacramento, CA. Passport's enterprise platforms provide agencies with useful data in order to help make more informed decisions. Both MyJTA and RideSacRT deployed in less than 140 days, delivering mobile solutions in exceptional time. These mobile ticketing apps give transit riders a convenient fare payment option from their smartphone.
"Our speed to implementation combined with the short time between mobile ticketing deployments under tight timelines shows the dedication we have for our clients in supporting their technology initiatives," said Bob Youakim, CEO at Passport. "We pride ourselves on delivering premium mobile solutions with the quickest time to market."
The MyJTA and RideSacRT applications allow users to plan their journey by viewing transit routes and then tracking various transit options. Once users determine the fare or pass they would like to purchase, this purchase can be made via credit card in the app. Once purchased, this mobile ticket can be used to board transit or stored for later use with the Ticket Manager feature.
"RideSacRT is an exciting addition to Regional Transit's technology initiatives," said Mike Mattos Chief of Facilities and Business Support Services at Regional Transit. "We're looking forward to launching a solution that will allow for our riders to plan, track, and pay for their trip across Sacramento. We're thrilled to deliver a more convenient option for our riders to travel on the RT system."
Kenyatta Lee, Senior Manager of Technology and Innovation at the Jacksonville Transportation Authority adds, "The Jacksonville Transportation Authority (JTA) is on the forefront of bringing the latest technology to our customers to increase their convenience and satisfaction as they travel throughout our City."
Passport has quickly expanded into the transportation sector following its success in the parking industry, where the company is the leading mobile parking payments provider in North America. In 2015, Passport launched the first ever multimodal application, which allows users to pay for city transit and parking in the same app. Passport expects to see continued success in its mobile ticketing technology as the company enters the 2016 year.
The RideSacRT and MyJTA applications are free to download from the iPhone App Store and Android Google Play.
About Passport
Passport is the industry-leading mobile payments company specializing in integrated urban mobility solutions. The company provides feature rich software platforms that offer parking and transit agencies a more effective and efficient way to manage their operations and serve their customers. Passport's smart city solution includes multimodal options by creating an all app solution for public transit riders and parkers. Passport's mobile payment systems are deployed in over 1,000 locations in 46 states and provinces across the US and Canada, with clients such as Chicago, Toronto, and Boston.
Headquartered in Charlotte, NC, Passport is backed by a highly respected group of investors, including Grotech Ventures and Relevance Capital. For more information, please visit www.gopassport.com