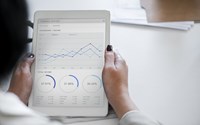 Today Proterra, a leading innovator in heavy duty electric transportation for the North American mass transit market, announced that it has closed a $155 million investment round co-led by Daimler, the world's largest manufacturer of commercial vehicles. Tao Capital Partners co-led the round, joined by G2VP and other technology investors.
In conjunction with the investment, Proterra and Daimler have entered into an agreement to explore the electrification of select Daimler heavy-duty vehicles. The first of these efforts will be to explore potential synergies with Daimler's Thomas Built Buses division by bringing Proterra's proven battery and drivetrain technologies to the North American school bus market, the next frontier for zero-emission, commercial fleets. Similar to public transit vehicles, school buses provide mission-critical community infrastructure and offer an excellent use case for vehicle electrification, as most school buses travel a predictable distance per day that is well within the capability of Proterra's EV technology. With this collaboration on an electric vehicle for the school bus market, Daimler and Proterra have the potential to provide reliable, affordable transportation options with environmentally sustainable, zero-emission EV technology.
This announcement represents a significant milestone in the commercialization of heavy-duty electric vehicles as both manufacturers work to bring zero-emission technology to an expanded set of vehicle segments. With a history and legacy that dates back nearly 150 years, Daimler will be able to provide Proterra with relevant experience in manufacturing commercial vehicles at scale, while Proterra will leverage its proven experience in battery-electric mass transit and provide access to its industry-leading electric vehicle technology.
Martin Daum, Member of the Board of Management of Daimler AG with responsibility for Daimler Trucks & Buses: "We started working on electric trucks and buses at a very early stage, and we aim to set the standards here in each relevant segment. We expect the cooperation with Proterra to deliver additional impetus for the development of heavy-duty commercial vehicles with electric drive."
Nick Pritzker, Chairman of Tao Capital Partners said, "We have made several investments in disruptive transportation companies and believe electric vehicle technology is the future of mass transit fleets. We at Tao are proud to support Proterra in its mission to bring forth a clean, electric transportation ecosystem."
"We are excited to collaborate with Daimler, and we appreciate their investment and support," said Ryan Popple, Proterra CEO. "Daimler is a global leader in vehicles that serve almost every category and market. Over the past year, we've gained a great deal of respect for the engineering prowess, operational expertise, and environmental stewardship of the Daimler team. We also appreciate the continued support of our existing investors who share our vision of clean, quiet transportation for all."
About Proterra:

Proterra is a leader in the design and manufacture of zero-emission heavy-duty vehicles, enabling bus fleet operators to significantly reduce operating costs while delivering clean, quiet transportation to local communities across North America. With more than 675 vehicles sold to 90 different municipal, university, airport, federal and commercial transit agencies in 40 U.S. states and Canadian provinces, Proterra is committed to providing state of the art, high performance vehicles to meet today's growing market demand. The company's configurable Catalyst platform is capable of serving the full daily mileage needs of nearly every transit route on a single charge. With unmatched durability and energy efficiency based on rigorous U.S. certification testing, Proterra products are proudly designed, engineered and manufactured in America, with offices in Silicon Valley, South Carolina, and Los Angeles.