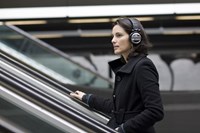 Today, PTV Group in Karlsruhe, Germany, has announced its acquisition of the British company Distribution Planning Software International Limited (DPS). Both companies supply software to the transport logistics market and plan to expand the international market coverage of their products. The range of solutions will grow for both companies, and both will profit as a result. The transport logistics market is benefitting from a new cloud-based product for trip planning via routeoptimiser.com.
Vincent Kobesen, CEO of the PTV Group, explains: "The integration of DPS, with all its employees, products and offices, into our group of companies has come at exactly the right time. It enables us to further extend the geographical coverage for our logistics software business in the UK, Sweden and South Africa, gaining new planning and optimisation products at the same time."
Invest into cloud-based trip planning
The DPS Route Optimiser product enhances the existing PTV product range by adding trip optimisation to its cloud solutions. Logistics companies now have easier access to powerful technology in today's connected environments.
Markets in the UK, Scandinavia, South Africa and North America in focus
Both companies own international sales units which are mutually complementary. PTV has had its own office in Birmingham since 2013 and has set itself the objective of further growth, not only in the traffic sector, but also in transport logistics. To achieve this goal, the local sales and marketing presence in the UK and Scandinavia will undergo further expansion.
DPS is based in Birmingham, with additional offices in Sweden and South Africa. In future, these offices will market the range of solutions offered by both companies under the PTV Group flag.
In North America, PTV is already well established in the traffic sector with offices on the East and West Coasts. With its cloud-based route scheduling, PTV Group has yet another product in its portfolio which will put it in a strong position to specifically target the logistics market.
Conclusion
Kobesen sums it up as follows: "This takeover allows us to continue to strengthen our market position, especially in the UK, and double our existing revenue in this region. DPS is now 100% owned by the PTV Group. All staff have been retained. We even plan to take on additional personnel. We guarantee to all customers that existing contracts and product service agreements will be continued. Later changes are possible but are not foreseen in the near future.
Paul Palmer as founder and previous owner of DPS adds: "DPS benefits from an extended reach and immediate access to a global market presence for its products. I am excited to be part of the PTV/DPS journey in my new role in the expanded business." As a new PTV subsidiary they can operate in the market with a broader solution portfolio.
PTV Group has been operating successfully for almost 40 years, with 700 employees supplying software for traffic and transport logistics to the entire world from their headquarters in Karlsruhe. The business has performed extremely well over the past few years. The company produces currently a turnover of more than 100 million euros.
About PTV Group
PTV Group plans and optimises everything that moves people and goods worldwide – be it transport routes, distribution structures or private and public transport. The company offers software, data, content, consulting and research. Thanks to expert knowledge in traffic and transport planning, PTV occupies a unique position.