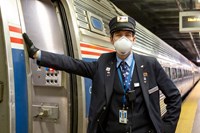 Amtrak has announced that all customers using its trains, stations or connecting bus services will be required to cover their nose and mouth with effect from May 11.
The national passenger operator explained that the mandatory face coverings could be removed when passengers were eating in designated areas, in private rooms, or when seated alone or with a travel companion in their own pair of seats. Small children not able to 'maintain a facial covering' are exempted.
Other Covid-19 measures include reducing ticket sales to 50% of capacity, accepting only cashless payments in stations and on trains, and displaying signs to promote physical distancing in high footfall areas such as waiting rooms, ticket offices, escalators and lounge entrances. Clear protective barriers have been retrofitted at staffed stations where necessary.
Amtrak intends to reinstate some of its suspended Acela high speed services on the Northeast Corridor, starting with three trains each way from June 1. Northeast Regional frequencies will also be increased from eight to 10 trains each way.
Other services across the network that have been reduced or suspended will be restored according to demand.
'Amtrak continues to operate as an essential service for those who must travel during this public health crisis', said new President & CEO Bill Flynn. 'Our services will be even more critical as our nation recovers. However, the safety of Amtrak's customers and employees is our top priority.'
About Railway Gazette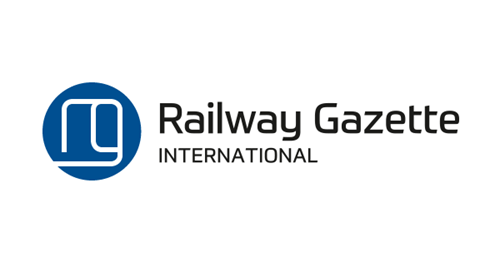 The Railway Gazette Group is the leading provider of news, analysis and intelligence for the international railway industry. Their online, digital and print content is read in more than 140 countries, by operators, regulators and the supply industry. Their flagship monthly magazine Railway Gazette International focuses on the technical, operation and commercial aspects of the rail sector, with a mix of feature articles and in-depth analysis, as well as a digest of leading news stories. The magazine is available in both print and digital versions.