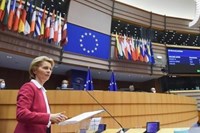 A boost for rail travel and clean mobility in our cities and regions' is included in the proposals for a major post-coronavirus recovery plan for the European Union set out by European Commission President Ursula von der Leyen on May 27.
This includes changes to the €1·1tr Multiannual Financial Framework budget for 2021-27, and plans for a Next Generation EU recovery plan which would provide an additional €750bn on top of the MFF.
The Commission expects the economic impact of the coronavirus crisis to vary between sectors, with transport to be hit particularly hard. The recovery strategy encompasses the European Green Deal, with a commitment from industry to invest in cleaner and more sustainable mobility expected in return for support for recovery in the transport sector.
Plans to help create jobs will include a focus on accelerating the production and deployment of sustainable vehicles and alternative fuels, while the Connecting Europe Facility would be increased by €1·5bn to €14·521bn to help support the financing of sustainable infrastructure and a shift to clean urban travel.
Replies to the plan can be found here.
About Railway Gazette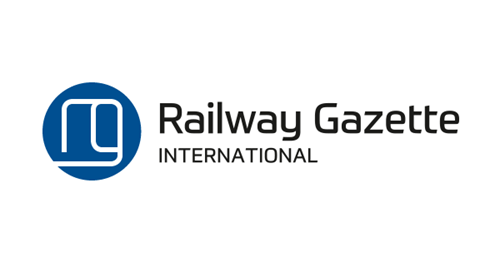 The Railway Gazette Group is the leading provider of news, analysis and intelligence for the international railway industry. Their online, digital and print content is read in more than 140 countries, by operators, regulators and the supply industry. Their flagship monthly magazine Railway Gazette International focuses on the technical, operation and commercial aspects of the rail sector, with a mix of feature articles and in-depth analysis, as well as a digest of leading news stories. The magazine is available in both print and digital versions.