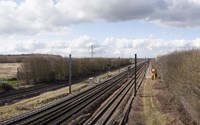 Network Rail has selected Siemens Mobility and Atkins as its partners for the programme to roll out ETCS Level 2 train control and traffic management on the southern section of the East Coast Main Line.
With the three contracts valued at around £1.1bn, the first stage of the East Coast Digital Programme is intended to lay the foundations for a wider roll-out of cab signalling across the network. The package covers the southern section of the route from London King's Cross to Stoke Summit, between Peterborough and Grantham.
Network Rail has been developing plans to resignal the whole London – York – Edinburgh route, where the lineside signalling installed in the 1970s is now due for renewal. However, installing conventional signalling to the latest standards was estimated to cost more than £4bn. Given that around 70% of the trains used on the southern part of the route are ETCS-ready or already fitted, this was therefore selected as top priority for the introduction of digital signalling.
Siemens Mobility has been selected as Train Control Partner, under a framework contract with an estimated value of £900m that covers more than just the East Coast project. As well as designing and supplying ETCS equipment for Level 2 operation at Baseline 3.6.0, and associated infrastructure, Siemens Mobility will be responsible for maintenance of the assets over their whole life. A remit for 'technical integration of an end-to-end system' covers future integration 'with other existing or proposed systems'.
As Rail Systems Integration Partner, with a contract estimated at £55m, Atkins will be responsible for managing integration activities and establishing a collaborative relationship between the Network Rail Route, the technology partners and other stakeholders including the Department for Transport and passenger and freight train operators. The consultants will also provide governance and assurance to the programme.
'This is a major step forward in transforming the network for the millions of passengers that use the East Coast Main Line', said Programme Director Toufic Machnouk. 'We have adopted a partnership approach across the rail industry to deliver Britain's first inter-city digital railway, moving away from traditional procurement and bringing together technology providers to set a standard for how digital railway is deployed. This is just the beginning of a truly exciting journey that will eventually see digital signalling improving the railway right across the country.'
About Railway Gazette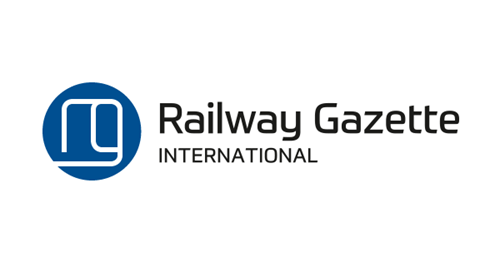 The Railway Gazette Group is the leading provider of news, analysis and intelligence for the international railway industry. Their online, digital and print content is read in more than 140 countries, by operators, regulators and the supply industry. Their flagship monthly magazine Railway Gazette International focuses on the technical, operation and commercial aspects of the rail sector, with a mix of feature articles and in-depth analysis, as well as a digest of leading news stories. The magazine is available in both print and digital versions.