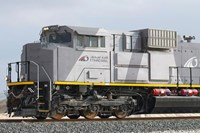 UAE: National railway developer Etihad Rail has awarded Progress Rail a contract to supply a further 38 heavy haul diesel locomotives. These will add to the seven 4 500 hp EMD SD70ACS locomotives delivered in 2013 for the opening of the 264 km first phase of the network.
The locomotives will be capable of hauling 100-wagon trains, equivalent to 5 600 on-road lorry trips per day. They will be designed to withstand the region's high temperatures and humidity, with the air intakes being equipped with sand filtration systems.
The latest order announced on February 26 follows the award of the civil works contracts for construction of the 605 km Stage 2 of the network, which will connect Fujairah and Khorfakkan on the east coast to the western border with Saudi Arabia at Ghuweifat.
'The cutting-edge fleet of locomotives will raise the bar in the transportation system and logistics services in the country and increase the network's annual capacity to more than 60 million tonnes, compared to the current annual capacity of approximately 7·2 million tonnes', said Etihad Rail Chairman Sheikh Theyab bin Mohamed when the contract was signed.
About
Railway Gazette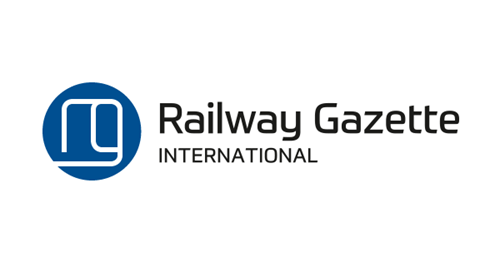 The Railway Gazette Group is the leading provider of news, analysis and intelligence for the international railway industry. Our online, digital and print content is read in more than 140 countries, by operators, regulators and the supply industry. Our flagship monthly magazine Railway Gazette International focuses on the technical, operation and commercial aspects of the rail sector, with a mix of feature articles and in-depth analysis, as well as a digest of leading news stories. The magazine is available in both print and digital versions.