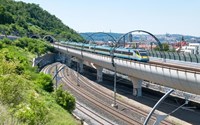 Infrastructure manager SŽ has finalised a further agreement with SNCF International to assist with the development of the country's proposed network of high speed lines
Co-operation between SŽ and the French national railway's consultancy arm began in April 2019 with the signing of an agreement to draw up technical standards and design documentation for the future high speed network, preparing for the development of high speed lines in the Czech legislative and technical environment.
Under the new agreement, SNCF International will provide supervision and support for the development of land use and planning documentation as well as advice on proven technical solutions, covering all aspects of construction, commissioning, operation and maintenance.
'In order to meet the strategic goal of starting construction in 2025 and putting the first line into operation three years later, the continuation of co-operation with SNCF is the optimal solution', explained SŽ Chief Executive Jiří Svoboda, when he 'signed' the agreement with SNCF International President Diego Diaz by video conference.
'Quality project preparation will reduce the cost of subsequent construction and operation. The co-operation with SNCF provides us with proven and optimised technical solutions and minimises the risk of errors. All lines of the French LGV system form a gradually developing comprehensive network with a number of connections to conventional rail.'
Svoboda predicted that 'in 2020 and the following years, pre-project preparation will start in full swing, consisting mainly of the preparation of documentation for territorial decision proceedings. For the next stages, it is essential that the relevant design manual for the building permit documentation phase is completed by 2023 at the latest. SNCF experts are able to share with us not only 50 years of French high-speed know-how, but also their foreign experience in building high speed lines in Morocco, for example.'
About Railway Gazette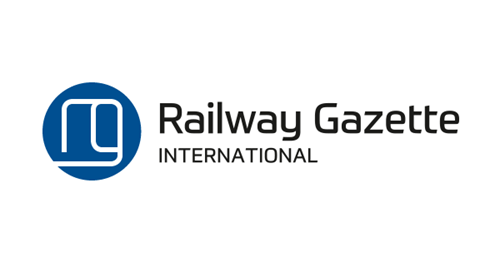 The Railway Gazette Group is the leading provider of news, analysis and intelligence for the international railway industry. Their online, digital and print content is read in more than 140 countries, by operators, regulators and the supply industry. Their flagship monthly magazine Railway Gazette International focuses on the technical, operation and commercial aspects of the rail sector, with a mix of feature articles and in-depth analysis, as well as a digest of leading news stories. The magazine is available in both print and digital versions.