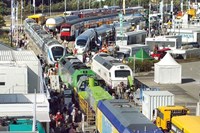 The decision to move InnoTrans from September 2020 to April 27-30 2021 because of the coronavirus pandemic has received widespread support, organiser Messe Berlin says.
'We are delighted that with this very complex and complicated measure we are able to offer an adequate alternative to the majority of exhibitors', said Matthias Steckmann, Senior Vice-President at Messe Berlin.
Dr Ben Möbius, General Manager of the German railway industry association VDB, said the decision to postpone InnoTrans had 'hurt', but the new date offered the industry a chance to restart business.
InnoTrans director Kerstin Schulz said that while some companies would no longer be able to participate, 'we are all the more delighted that current bookings have reached InnoTrans 2018 levels', which 'shows the industry is united and working at full speed'. The overall excess demand for space has reduced, however the event will still occupy the entire exhibition grounds.
UNIFE President Phillipe Citroën said 'it is unfortunate that InnoTrans 2020 was postponed but it was a public safety necessity as the Covid-19 crisis continues', and the suppliers' association now 'looks forward to reconvening with our talented colleagues from across the rail sector next April to discuss the EU Year of Rail, support the EU Green Deal and share the findings of the newest World Rail Market Study'.
About Railway Gazette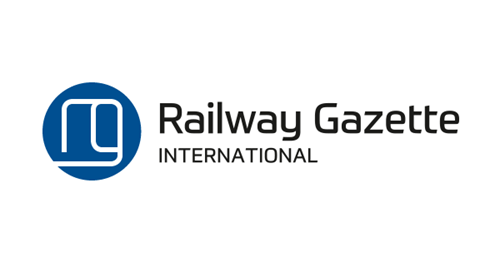 The Railway Gazette Group is the leading provider of news, analysis and intelligence for the international railway industry. Their online, digital and print content is read in more than 140 countries, by operators, regulators and the supply industry. Their flagship monthly magazine Railway Gazette International focuses on the technical, operation and commercial aspects of the rail sector, with a mix of feature articles and in-depth analysis, as well as a digest of leading news stories. The magazine is available in both print and digital versions.