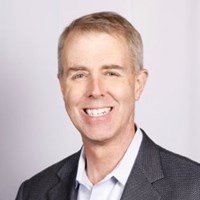 Rambus Inc. (NASDAQ: RMBS) today announced the appointment of Mike Noonen as senior vice president of global market development. Mr. Noonen will expand the Rambus semiconductor and memory ecosystem and will report to president and chief executive officer, Dr. Ron Black.
During the course of his career, Mr. Noonen has held executive positions at several semiconductor and IoT companies, and in 2013 he was elected to the board of the Global Semiconductor Alliance (GSA). He has held various leadership positions at Silego Technology, Ambiq Micro, Silicon Catalyst, GLOBALFOUNDRIES, NXP, National Semiconductor and Cisco Systems.
"Mike is joining Rambus at a pivotal time as we continue to extend our reach into the semiconductor ecosystem with technologies and products that have us partnering with the industry's best," said Dr. Ron Black, CEO at Rambus. "He is a recognized industry leader with important relationships and influence; we are excited to have him join our team."
"Rambus continues to establish itself as a leader in providing the technologies that make data faster and safer, and I look forward to leveraging my experience to further develop Rambus' partner and customer relationships, as well as foster future company growth," said Noonen.
About Rambus
At Rambus, we create cutting-edge semiconductor and IP products, spanning memory and interfaces to security, smart sensors and lighting. Our chips, customizable IP cores, architecture licenses, tools, services, training and innovations improve the competitive advantage of our customers. We collaborate with the industry, partnering with leading ASIC and SoC designers, foundries, IP developers, EDA companies and validation labs. Our products are integrated into tens of billions of devices and systems, powering and securing diverse applications, including Big Data, Internet of Things (IoT), mobile, consumer and media platforms.