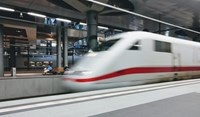 OJSC Russian Railways, the JSC Sinara Group, Siemens AG and Siemens Mobility GmbH have signed an agreement to expand the fleet of high-speed trains at the RZD Holding.
The agreement was signed on 18 September within the framework of the InnoTrans-2018 exhibition, which is being held in Berlin from September 18 to September 21.
Oleg Belozerov, CEO and Chairman of the Board of Russian Railways, Roland Busch, Board Member of Siemens AG, Evgeny Gritsenko, Vice-President of the JSC Sinara Group, and Sabrina Sussan, Chief Executive Officer of Siemens Mobility GmbH, put their signatures to the document.
According to the agreement, by 31 March 2019 Russian Railways and Ural Locomotives LLC, a joint venture of the Sinara Group and Siemens AG, will prepare documents on signing an agreement for the delivery of 11 high-speed electric trains with a construction design similar to that of the Sapsan, as well as for 27 new passenger carriages, including for their integration into the 16 high-speed Sapsan trains already owned by Russian Railways with a view to running trains with 11 carriages.
It is also planned to sign an additional agreement for the maintenance and repair of this rolling stock as a continuation of the current service agreement between Siemens AG and Russian Railways.
In addition, the parties intend to consider the possibility of licensing the production of new electric trains and carriages in Russia for operations on passenger routes which use the 1520 mm broad gauge track.
The new trains will complement the existing Sapsan fleet currently running between St. Petersburg – Moscow – Nizhny Novgorod in order to increase the number of passenger seats.
At present, 16 high-speed Sapsan trains with 10 carriages operate in Russia and run between Moscow – St. Petersburg and St. Petersburg – Nizhny Novgorod at speeds of up to 250 kph.
The trains are designed to cope with Russia's extreme weather conditions, including temperatures from -40C to + 40C, and demonstrate the highest standards of reliability, accuracy and smooth operation.
Today, the Sapsan trains also run with double the normal amount of carriages, which enables Russian Railways to meet the ever-growing demand for passenger transportation without increasing the number of train pairs.
About Russian Railways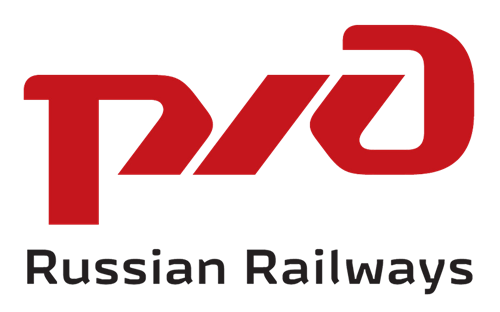 Railway complex is of particular strategic importance for Russia. This is the link of a single economic system provides stable operation of industrial enterprises, the timely supply of essential goods to the most remote corners of the country and is the most affordable transport for millions of citizens.
Russian Railways is part of the global top three railway companies. The company's facts:
huge volumes of freight and passenger transport;
high financial ratings;
qualified specialists in all areas of rail transport;
big scientific and technical base;
design and construction of power;
significant experience in international cooperation.