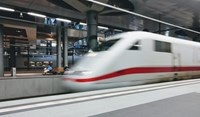 Deutsche Bahn (DB) and SBB are to further expand international passenger services between Germany and Switzerland over the medium term. This will involve the introduction of new direct services from Hamburg to Ticino and from Germany to Valais. Travel time between destinations in the two countries will also be further reduced. The two railway companies signed a memorandum of understanding on the proposals today.
Demand for international rail services between Germany and Switzerland has increased rapidly in recent years. At the Basel border crossing alone the number of passengers has increased by over 25 per cent in the past five years. Given the increasing importance of climate protection, the increase in travel by rail, an environmentally friendly mode of transport, is a trend which is expected to continue. Despite the current challenges presented by the COVID-19 crisis, the two rail companies DB and SBB firmly believe there is tremendous growth potential in rail services between Germany and Switzerland over the medium and long term. As a result, DB and SBB are planning a significant increase in services. Both rail companies today signed a memorandum of understanding on the proposals.
The planned increase in services will be made possible thanks to the opening of Stuttgart 21 and the completion of the Karlsruhe–Offenburg and Müllheim–Basel stages of improvements by 2026. The increase in services involves switching operation of all ICE services between Switzerland and Germany to ICE 4s, this being DB's most modern train, and the use of SBB Giruno compositions in Germany.
The key features of the service increase planned from the 2026 timetable are:
The number of direct services between Switzerland and Germany will rise from 26 at present to 35 connections a day.
Two new direct services a day from Hamburg via Basel to Lugano will improve the services on the north-south axis via the Gotthard route. The use of the Giruno on this line means that further direct connections from Germany to Milan could be added in future.
The new plan also involves running new direct services from Germany via Bern to Valais.
The deployment of the ICE 4 on the Dortmund–Cologne–Basel line makes it possible to provide new direct services from North Rhine-Westphalia, Germany's most populous federal state, to Switzerland.
The half-hourly frequency in future on the Zurich to Chur route will allow additional direct connections from Germany to Chur to be provided.
The journey time between Frankfurt and Zurich will be reduced by 20 minutes to 3 hours and 40 minutes.
In conjunction with the joint increase in services, SBB Giruno trains will also now be used on routes between Switzerland and Germany. SBB also plans to procure additional Giruno compositions from manufacturer Stadler Rail using existing options available. Vincent Ducrot, CEO of SBB, believes this increase in services is another major step which underlines SBB's strong commitment to significantly improving international passenger services: "We want to make rail travel in Europe easier for our customers. Rail offers major advantages in terms of travel time and comfort and has gained further impetus from the climate debate. This is why we are focusing on the further development of international services. It is important to look at sustainable and efficient mobility at European level. Infrastructure projects, such as the Ceneri Base Tunnel and Stuttgart 21, are pioneering in this respect." Richard Lutz, CEO of Deutsche Bahn, said: "2021 is the European Year of Rail. Projects such as the revival of the Trans Europ Express for cross-border services and the development of our cooperation with SBB demonstrate this. These are wonderful indications that rail travel is growing across the entire continent, and first and foremost, that people and economic activity in Europe are coming closer together."
Longstanding cooperation between SBB and DB to be stepped up.
DB and SBB have been cooperating closely on cross-border long-distance services between Germany and Switzerland for many years. The two companies will continue to increase services together over the next few years. With the launch of the new timetable in December, the number of services to Munich will increase from 6 to 12 a day. The current journey time from Zurich to Munich will be cut by 40 minutes to 4 hours in an initial expansion phase. In a subsequent expansion phase, travel time will be cut by a further 30 minutes to 3 hours 30 minutes.
About SBB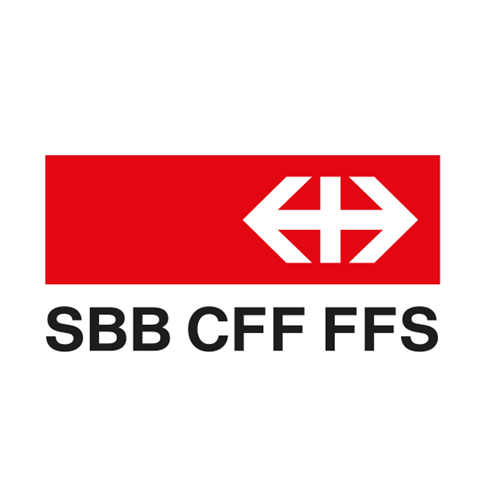 SBB is the backbone of the Swiss public transport system, and day-to-day rail operations are the basis of what we do. SBB has been transporting people and freight for more than 100 years. By doing so, we are making an important contribution to the quality of life and competitiveness in Switzerland. We want to continue this success story, even in times when the entire economy and society, including the mobility industry, are undergoing profound changes. We will therefore continue to fulfil our responsibility towards public transport and Switzerland in future.