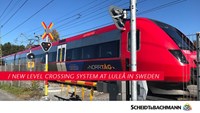 Sweden has an extensive infrastructure network, which covers 16,500 kilometres of railway lines. However, the level crossing technologies used in recent decades are no longer state of the art. The Swedish infrastructure administrator, Trafikverket, launched a project team in 2013 with the purpose to upgrade the network's level crossings under the project name ALEX (Automatic Level Crossing system). The goal is to renew all level crossings on Trafikverket's route network over the next 25 years, and from 2021/2022, 70 - 100 level crossings are to be annually renewed under a framework agreement with two suppliers. To implement the different level crossing categories, Scheidt&Bachmann supplies the proven SIL 4 certified platform technology BUES 2000, which is already in use in more than 10 countries with more than 4000 installations running under live safety operation.
Some challenges occurred during the implementation of the ALEX project as already existing and approved hardware and software could not exclusively be used. This required the development of various new hardware- and software components. In particular the following:
100 mm LED light points in white, yellow and red for road signals
200 mm LED bicolour optics for train signals
ETI evaluation unit for AZSB axle sensors 300 for speed detection
ambient noise controlled level crossing acoustic signals
barrier-break monitoring
new barrier skirts
New software functionalities for Sweden
In addition to the project and development activities, extensive documentation work was necessary to obtain approval from the Swedish Transport Agency, Transportstyrelsen.
A Safety Assessment Centre provided assessments for the generic product and application safety case. The specific application safety case for the level crossing system was assessed by an external assessor.
Finally, on the night from 12 to 13 September 2020 the time had come. The first level crossing system near Luleå under the name BUES2000-A-Aut ID 51574 SJÖGATAN was put into operation after an extensive SAT. This level crossing system is the first BUES 2000 and the first system in the ALEX project ever to be commissioned under live safety operation in Sweden.
About Scheidt & Bachmann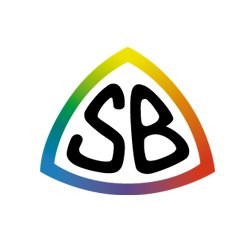 Our family business was founded in 1872 and is currently under the leadership of Dr.-Ing. Norbert Miller, now in the fifth generation of the family shareholders. About 3,000 employees from nearly 50 nations worldwide are working on our solutions for a mobile world. It is no longer sufficient to provide barriers and machines, the real challenge lies in the intelligence and wholesome of our system solutions. Software development and service management have become the heart of our systems for predictive, intelligent mobility. The secret of our long-term success is simple: We trust in the skills of our employees and work daily from supplying our customers with products, developments and services of the highest quality.