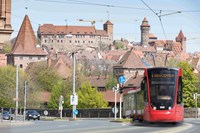 VAG Verkehrs-Aktiengesellschaft Nürnberg has ordered 12 four-section Avenio trams. The contract includes options for a total of up to 75 additional trams. The trams will serve on possible new lines or be used to expand VAG's existing offering. Commissioning is planned for the end of 2022.
"We have a long-standing partnership with VAG Nürnberg, and together we've implemented Germany's first fully automated metro system. We've also initiated, for the first time worldwide, mixed operations with automated and driver-operated metros on the same route, making us forerunners in applying digital technologies. I'm especially pleased that, with our Avenio, we are now also delivering a state-of-the-art tram fleet to Nuremberg," said Sabrina Soussan, CEO of Siemens Mobility.
The Avenio's interior concept allows quick entries and exits and thus shortens dwell times at the stops. Passengers can easily move to seats and standing spaces throughout the tram without any steps. Large windows and LED lighting ensure pleasant lighting conditions in the interior. Passengers with restricted mobility in wheelchairs or with walkers have spacious multifunctional space available directly at the door for parking or sitting. A folding entry ramp is provided at the second door. An air duct system ensures a pleasant interior climate throughout the year. The modular tram is 90 percent recyclable. The Avenio utilizes a large share of the recovered braking energy for heating or feeds it back into the power grid. Energy-saving LED lighting is used exclusively. In addition, WLAN is available on board for passengers.
About

Siemens

Mobility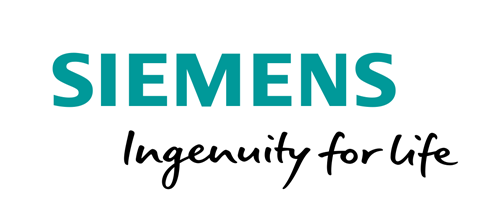 Siemens Mobility is a separately managed company of Siemens AG. As a leader in transport solutions for more than 160 years, Siemens Mobility is constantly innovating its portfolio in its core areas of rolling stock, rail automation and electrification, turnkey systems, intelligent traffic systems as well as related services. With digitalization, Siemens Mobility is enabling mobility operators worldwide to make infrastructure intelligent, increase value sustainably over the entire lifecycle, enhance passenger experience and guarantee availability. In fiscal year 2019, which ended on September 30, 2019, the former Siemens Mobility Division posted revenue of €8.9 billion and had around 36,800 employees worldwide.