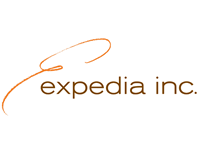 Expedia, Inc., (NASDAQ: EXPE) and SilverRail Technologies, Inc., has announced that Expedia has completed its acquisition of a majority stake in SilverRail.
The acquisition builds on the partnership the two companies have had since 2010 when Egencia®, Expedia's corporate travel brand, began using SilverRail's expertise to offer rail inventory in the US. The partnership expanded in 2016 when Expedia.com® announced it would use SilverRail's technology platform to sell rail tickets through the Expedia.co.uk website. The acquisition broadens Expedia's breadth of choice of travel products across air, hotel, car rental, cruise, packages and rail through SilverRail's technology, bringing rail supply online to a global audience.
"We think SilverRail has a very bright future and we are thrilled to welcome its talented team to the Expedia family," said Dara Khosrowshahi, Chief Executive Officer, Expedia, Inc. "Our primary goal in investing in the online rail revolution is to bring rail supply online, creating an even more diverse and robust product portfolio for our travelers around the world. SilverRail has been a strong partner of ours for years and we look forward to achieving this goal together."
"Expedia believes in our mission to transform the rail experience and the acquisition by Expedia will make SilverRail bigger, stronger and faster on our march towards revolutionising online rail supply for customers around the world," said Aaron Gowell, Chief Executive Officer, SilverRail Technologies, Inc. "We are excited at the possibility of leveraging the strategic, financial and operational strength of Expedia, which will be critical to our success."
About Expedia Inc.
Expedia, Inc. (NASDAQ: EXPE) is the world's largest online travel company, with an extensive brand portfolio that includes leading online travel brands, such as:
Expedia.com®, a leading full-service online travel brand with localized sites in 33 countries.
Hotels.com®, a leading global lodging expert operating 89 localized websites in 39 languages with its award winning Hotels.com® Rewards loyalty program.
Expedia® Affiliate Network (EAN), a global B2B brand that powers the hotel business of hundreds of leading airlines, travel agencies, loyalty and corporate travel companies plus several top consumer brands through its API and template solutions.
trivago®, a leading online hotel search platform with sites in 55 countries worldwide.
HomeAway®, a global online marketplace for the vacation rental industry, which also includes the VRBO, VacationRentals.com and BedandBreakfast.com brands, among others.
Egencia®, a leading corporate travel management company.
Orbitz.com® and CheapTickets.com®, leading U.S. travel websites, as well as ebookers®, a full service travel brand with websites in seven European countries.
Travelocity®, a leading online travel brand in the U.S. and Canada delivering customer service when and where our customers need it with the Customer First Guarantee.
Hotwire®, inspiring spontaneous travel through Hot Rate® deals.
Wotif Group, a leading portfolio of travel brands including Wotif.com®, Wotif.co.nz, lastminute.com.au®, lastminute.co.nz and travel.com.au®.
Expedia® Media Solutions, the advertising sales division of Expedia, Inc. that builds creative media partnerships and enables brand advertisers to target a highly-qualified audience of travel consumers.
CarRentals.com™, a premier online car rental booking company with localized sites in 13 countries.
Classic Vacations®, a top luxury travel specialist.
Expedia Local Expert®, a provider of online and in-market concierge services, activities, experiences and ground transportation in over a thousand destinations worldwide.
Expedia® CruiseShipCenters®, a provider of exceptional value and expert advice for travelers booking cruises and vacations through its network of over 235 retail travel agency franchises across North America.
About SilverRail
SilverRail are powering global rail with its next generation retailing and distribution platform.
SilverRail's technology is purpose built for rail. Our product suite spans the full customer experience: journey planning, inventory management, scheduling, pricing, booking, payment, ticketing, reporting and administration.
SilverCore is the world's first unified platform for global rail distribution, it connects carriers and suppliers to both online and offline travel distributors.
SilverRail handles more than 1 billion online rail searches each year.
SilverRail distributes tickets for more than 35 providers and carriers.
SilverRail processes more than 25 million bookings each year.
SilverRail serves more than 1,500 corporate customers worldwide.
SilverRail was founded in 2009 by Aaron Gowell and Will Phillipson and has offices in London, Boston, Stockholm and Brisbane.