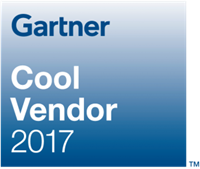 The Sydney based software development company stood out to Gartner analysts with their forward-thinking Mobility-as-a-Service (MaaS) API. The nomination is in the "Smart City Applications and Solutions" category.
Every year, IT research and advisory firm Gartner recognises emerging businesses that offer "innovative, impactful and intriguing"[1] tech or service solutions as "Cool Vendors". In one of the key findings in the current report, Gartner states " 'As a service' business models have emerged with a focus on delivering smart city value, instead of technology hardware 'speeds and feeds.' Companies like SkedGo that provide 'transportation as a service' are leading the way in service-based offerings."
With their award-winning TripGo API, plus a variety of international white label products and their own consumer facing app, SkedGo makes mobility on-demand a reality. The platform already integrates close to 1000 different transport service providers. The API provides a powerful mixed and multi-modal algorithm, allowing end-users to combine any type of private, public and on-demand transport service. In addition, bookings and payments are now possible, since mobile ticketing launched in Finland in April 2017. Uber integrated with TripGo in 2016.
CEO and Founder Claus von Hessberg spoke of becoming a Cool Vendor: "This is a great opportunity for our business to increase visibility in the MaaS space. We were the first provider of true multi and mixed-modal trip planning technology, which also allows for integrated booking and payment. To see this appreciated and acknowledged makes all our hard work worthwhile.
Mobility-as-a-Service is an unstoppable global trend and being a Gartner Cool Vendor will give us an extra push to keep pursuing new partnerships and white label deals."
SkedGo currently provides white label services to Optus, Conduent (formerly part of Xerox) and others.
The Gartner report further states "SkedGo (…) will be of interest to automotive OEMs, mobility innovators, mobility-as-a-service operators and smart city transportation agencies looking at how to create a seamless transportation solution for their constituents."
About SkedGo
SkedGo was founded in 2011. Its HQ is in Sydney, Australia and the enterprise has teams in Germany, Finland, Vietnam, USA and Argentina.
SkedGo is shaping the global future of mobility and smart cities. The company provides personalised trip planning and mobility as a service technology, for leading start-ups, corporations and governments. Their senior developer team offers tailored solutions leveraging our unique API. The result: organisations can seamlessly and rapidly integrate mixed/multi model transport services, parking, book & pay features, events and itineraries.