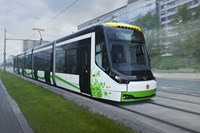 Škoda Transportation has won a tender for the supply of modern trams for transport company Rhein-Neckar-Verkehr (rnv). A total of eighty trams in the basic delivery will be operated on routes in and around Mannheim, Ludwigshafen and Heidelberg. The contract also includes an option for 34 additional vehicles. The basic contract value is more than 250 million EUR.
"This is our company's biggest export tram contract ever, from both a financial and manufacturing point of view. Our strategy of focusing on Western markets is also paying off. This year we will also deliver trams to the German city Chemnitz. The unique thing about this project for rnv is that the trams will link three federal states of our Western neighbor," says Petr Brzezina, Chairman and CEO of Škoda Transportation.
The vehicles will operate in three federal states of Germany: Baden-Württemberg, Hessen and Rhineland-Palatinate. The tram tender was announced in March 2017. Tender was attended by key players in the field of transport engineering. The first vehicles will be put into operation in early 2021.
"I'm glad Škoda has succeeded in our priority market Germany again. Basis for the rnv 2020 project are the vehicles of the ForCity Smart family produced in our Finnish plant Transtech, which we are currently delivering to Helsinki and soon to Tampere. Outstanding references, experience with operation in Helsinki and proposed innovations for rnv have been the key to our success in this tender, which was one of the largest in Europe in recent years. The project will involve technical experts from the whole Škoda Transportation group. Winning this tender proves that Škoda can succeed alongside world engineering giants," says Zdeněk Majer, vice president of the Škoda Transportation group and Chairman of Transtech Oy, and he adds: "The longest of the three types of trams will be almost sixty meters long. This would be the longest tram in the world."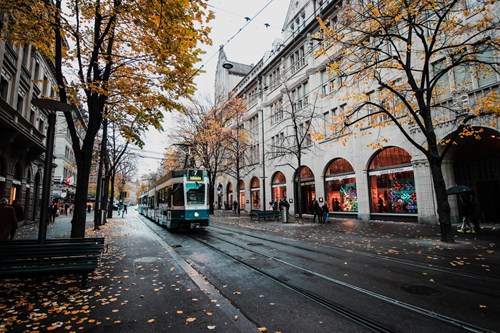 "We are growing for the future and with the project Rhein-Neckar-Tram 2020 and the contract to Škoda Transportation we are making a quantum leap for the further development of public transport in the region. Efficient and attractive rail transport is of existential importance, since we want to ensure a sustainable quality of life in our cities. This requires a strong fleet of vehicles", says Martin in der Beek, Technical Director of rnv. "With Skoda, we rely on a partner that has a product in its portfolio that is innovative and fully developed at the same time. We are commissioning trams for the coming generations of customers. Therefore we need a vehicle, that is not only customer-friendly and comfortable, but also reliable and efficient", adds Christian Volz, commercial CEO of rnv.
Škoda Transportation is going to deliver three tram lengths with the same technical design - three-carriage, four-carriage and six-carriage. The Plzeň-based company will supply ca. 31 thirty-meter trams, ca. 37 forty-meter trams and ca. 12 sixty-meter trams for the rnv 2020 project. All trams are bi-directional low-floor with all motorized pivoting bogies and a 1000 mm gauge. The vehicles will be equipped with state-of-the art information systems, camera systems and many other innovations. The maximum vehicle operating speed will be 80 km/h. The vehicles will also provide barrier-free access for customers with restricted mobility.
About Skoda Transportation

Škoda Transportation, a leading European manufacturer of vehicles for city and railway transport, is a dynamic and fast growing company with a vast tradition of production spanning more than 150 years. The field of transport engineering is still undergoing dynamic development at this company. This field has huge potential worldwide. Škoda is currently number one in the field of rail vehicles in Central Europe. Modern electric locomotives, metro units, low-floor tramways and other important components of rail vehicles are dispatched to both domestic and foreign customers from shops on the main premises in Plzeň.