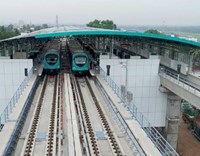 Alstom has signed a £62 million (€71 million) agreement with Bangalore Metro Rail Corporation (BMCRL) to provide power and traction electrification for Phase II of the project – a deal that represents the French company's largest contract of its nature in India.
The 33-kilometre extension, which adds to Bangalore Metro's existing North-South and East-West corridors, is the second of the project's five total phases. Also known as the Namma Metro, the Alstom deal includes engineering, supply, installation, testing and commissioning of 750V DC third-rail traction electrification, the building of 56 substations and also a viaduct-mounted cable distribution network.
Alstom announced towards the end of 2018 that it had been awarded a contract to supply trains for Bangalore Metro's yet-to-be-built Phase III, the first underground portion of the network that when it is complete will also be one of India's largest. The 248-car deal is worth around £275 million.
Ajay Seth, managing director of BMRCL, said the new section of the line would bring in much needed flexibility. "While significantly reducing vehicular traffic in the city, it will enable Bengalureans to traverse the length and breadth of the city hassle-free and also add positively to the environmental needs."
Alain Spohr, Alstom's managing director for the region added that the relationship was significant for the company because it was the host of one of its most significant sites. "Alstom's footprint in systems and infrastructure is growing rapidly, and this project will give us an opportunity to extend our cutting-edge capabilities and solutions to our customer," said Spohr. In 2009, Alstom won the contract to provide the U200 signalling and telecommunications solution for 42 kilometres of track comprising Bangalore Metro Phase I.
Now the forth-largest working metro in India, the Bangalore Metro was for a time the second largest but was usurped of that honour by Chennai and Hyderabad, owing to being behind schedule in the completion of Phase II. It was reported last years that the 72-kilometre section of track won't be due for completion until 2023 – three years behind schedule.
About SmartRail World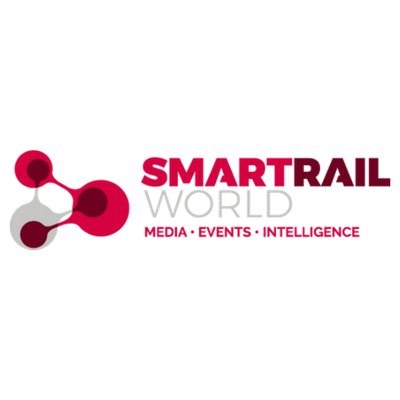 The hub of our global community, SmartRail World is the online home of cutting edge rail and metro technology. Since our launch in Summer 2013, we've had a focus on the growth of digital technology within the industry – from signalling and telecommunications to fare collection and passenger experience. We are relentlessly focused on the future, as are our global community. Our readers come to us to learn about the latest industry news trends and developments, and how they can use them on their own rail and metro networks or with their products and services.