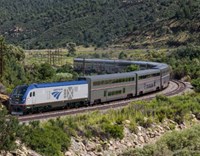 Amtrak will upgrade many of its diesel locomotives with cleaner bi-mode alternatives after it signed a £670 million deal with Siemens Mobility for the supply of 75 Charger trains. Intended for use on key long-distance routes spanning the US and connecting cities including Washington D.C., Chicago, New York, Orlando, New Orleans Los Angeles and San Antonio, the new trains are fitted with emission reducing technology that, according to the German train builder, reduces nitrogen oxide by more than 89% and airborne particulates by around 95%.
Also boosting the train's overall environmental credentials, Siemens revealed that 80% of the power for the factory tasked with building the 4,400 horsepower locomotives will be from the sun's rays in the form of renewable solar energy. Introduction of the new trains, which includes a 20-year Technical Support Spares Supply Agreement and will be decorated with Amtrak's traditional blue livery, will begin in autumn 2021 and completed country-wide three years later.
The introduction of the positive train control (PTC)-compatible trains will be greeted as good news for the economies and job market of Sacramento, California, and Seymour, Indiana, where the trains and engines will be built, respectively, as they will all be 'Buy American-compliant'. In August 2018, President Trump extended the terms of Buy America rules to include government infrastructure projects, requiring only US-produced materials to be used – a directive designed to lessen the US's reliance on foreign imports.
Calling the Charger trains Amtrak's opportunity to provide enhanced passenger experience, greater availability and increased sustainability, Sabrina Soussan, CEO of Siemens Mobility, said it was pleased to once again work with Amtrak. "Our relationship started nearly a decade ago with locomotives for the Northeast Corridor, connecting two of the U.S.'s largest cities, Washington, DC and New York, NY. We're confident that the new locomotives will assist Amtrak in its mission to provide safe, world-class, environmentally-responsible technology for its passengers."
About SmartRail World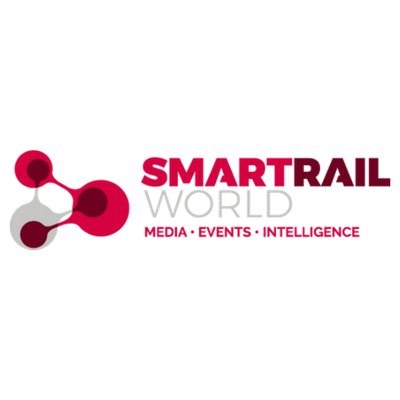 The hub of our global community, SmartRail World is the online home of cutting edge rail and metro technology. Since our launch in Summer 2013, we've had a focus on the growth of digital technology within the industry – from signalling and telecommunications to fare collection and passenger experience. We are relentlessly focussed on the future, as are our global community. Our readers come to us to learn about the latest industry news trends and developments, and how they can use them on their own rail and metro networks or with their products and services.