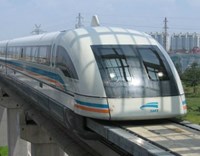 China has announced plans to produce a third-generation magnetically-powered train capable of reaching 200kmh. Also known as maglev, the latest rolling stock will reportedly be in action by 2020 and would be able to be controlled remotely and without the need for a human driver, a functionality made possible by an advanced IT system that the train's makers have also referred to as a 'powerful brain'.
In highlighting the maglev's suitability for urban mobility, the manufacturer of the train said its new, lighter rolling stock could travel faster up slopes and inclines, propelled along using parts a vast majority of which could be sourced direct from China.
"The new trains are suitable for intercity or urban transit between distances of 50 and 200 km," said Zhou Qinghe, who works for the CRRC Zhuzhou Locomotive. "With mature industrial and research abilities, over 90% of its more than 10,000 parts can be purchased domestically."
The latest CRRC Zhuzhou magnetic train will reportedly be equipped with wireless communication infrastructure and live condition monitoring, making use of big data analysis to relay key information back to the operators and identify faults that help to "ensure the safety and reliability of autonomous operation".
The science behind the magnetically-powered train lies in electromagnets which pull the train from the front and push it from behind; in turn controlled by alternating currents which propel the train forward. Though not a record-breaking speed – an honour currently held by the Shanghai Maglev at 230kmh – the zero-emission train would be the most rapid that the company behind it, CRRC Zhuzhou, has produced, doubling the speed of its first which runs in Changsha, Hunan Province. There are two other commercial maglev trains in operation: the Linimo in Japan, which began operations in 2005, and the Incheon Airport Maglev in South Korea, which links the terminal to the Seoul Metro network.
SmartRail World reported in 2016 of another Chinese magnetically-powered train in development that would be three-times quicker that the latest proposed maglev train which, should it ever enter operation, would be capable of hitting 600kmh… a mere jog compared to the 3,000kmh maglev prototype train announced just two years earlier.
About SmartRail World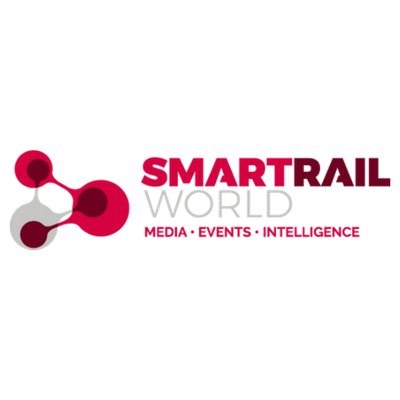 The hub of our global community, SmartRail World is the online home of cutting edge rail and metro technology. Since our launch in Summer 2013, we've had a focus on the growth of digital technology within the industry – from signalling and telecommunications to fare collection and passenger experience. We are relentlessly focused on the future, as are our global community. Our readers come to us to learn about the latest industry news trends and developments, and how they can use them on their own rail and metro networks or with their products and services.