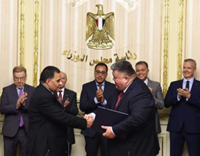 Egyptian National Railways (ENR) has signed its largest ever rolling stock deal, worth close to £1 billion (22 billion EGY), for the delivery of 1,300 passenger carriages – a number Transport Minister Hisham Arafat said equals 34% of all rail vehicles in the country. The deal, which will be delivered by a Russian-Hungarian- ENR consortium, will introduce five classes of train to the 3,000-mile network – featuring a variety of ventilated and air conditioned carriages.
Transmashholding-Hungary was awarded the contract in 2017, when it saw off competition that included rival bids in China, Italy, India and Romania. The Hungarian company, Tver Carriage Works, will head up the components manufacturing division and will also be in charge of transfer of technology and industrial organisation.
In a statement, Transmashholding-Hungary, said the latest deal has been supported the Egyptian, Hungarian and Russian governments and could mark the beginning of more rail upgrades in Egypt. "The parties positively look at the growth of international cooperation and are confident that further improvement of trade and industrial relationships will make a solid platform for even more ambitious projects in future," it read.
The trains set to be delivered are:
+ 90 x 1 class (air conditioning);
+ 180 x 2 class (air conditioning);
+ 30 x 2 class (with air conditioning & cafeteria);
+ 500 x 3 class, (forced ventilation);
+ 500 x 3 class (air conditioning).
The latest rolling stock contract forms part of a major overhaul of Egypt's rail network by 2020, with the country pledging a reported £1.9 billion (45 billion EGY) in a bid to bring its train industry up to modern standards. In April, ENR upgraded a 30-mile section on one of Egypt's busiest lines between Cairo and Alexandria line, recruiting the French technology company Thales to install a signalling system to improve safety and security, but also to increase speeds on the line by 25mph to around 100mph.
Meanwhile, in neighbouring Saudi Arabia the country has just opened a high-speed link that will connect Mecca and Medina with Jeddah on the Red Sea coast. Introduced as the country's "commitment to serving Islam and Muslims", the 280-mile network is also hoped to boost tourism expenditure in Saudi Arabia, as the country attempts to encourage more visitors and balance its dependency of oil revenues.
About SmartRail News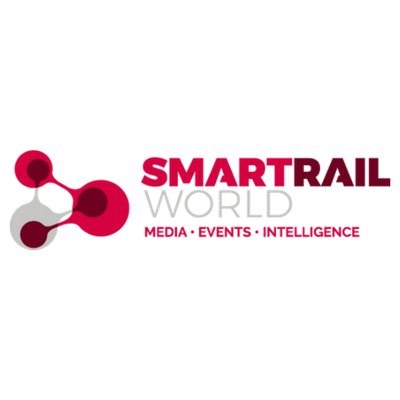 The hub of our global community, SmartRail World is the online home of cutting edge rail and metro technology. Since our launch in Summer 2013, we've had a focus on the growth of digital technology within the industry – from signalling and telecommunications to fare collection and passenger experience. We are relentlessly focussed on the future, as are our global community. Our readers come to us to learn about the latest industry news trends and developments, and how they can use them on their own rail and metro networks or with their products and services.