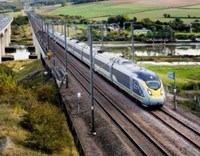 Eurostar has posted record results for performance in 2018, boosting passenger numbers by 7% and sales revenues by 12%. Linking the positive figures to a rise in business travel and the opening of the new direct service between the UK and Amsterdam, the cross-Channel service said that the 11 million people it carried last year brought its total ridership over its 25-year history to 190 million.
"The popularity of our new service between London and Amsterdam shows the growing appetite among customers for international high-speed rail travel and a sustainable alternative to the airlines," said Mike Cooper, its chief executive. US travellers have played a pivotal role in Eurostar's improved results, with a 9% rise year-on-year of passengers from the country using Eurostar.
Since opening its Amsterdam service, Eurostar has carried more than 250,000 passengers, a rate that will be boosted by the news that the train operator will add a third daily service from June. Eurostar has committed to introducing more services, pending government approval on more border controls for the Amsterdam to London journey.
In separate France news, passengers who have made their way to Paris from London will soon be able to use a new high-speed train service to take them to Toulouse – a destination not served by Eurostar. Operated by the low-cost carrier, and subsidiary of the state operator SNCF, Ouigo, the new connection is due to open in July 2019.
Predicting similar figures to that of Eurostar's Amsterdam service, Ouigo hopes to add 300,000 more passenger journeys as a result of opening the Paris-Toulouse service. Expressing delight with the news, Ouigo director-general, Stéphane Rapebach, said: "It is good news for our customers and a strategic step for Ouigo, which is strengthening its presence in the southwest", coming two years after the company opened up a direct low-cost route between Paris and Bordeaux.
About SmartRail World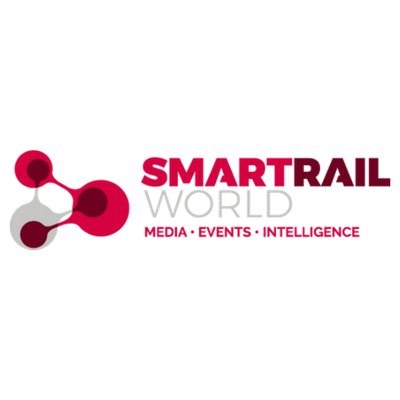 The hub of our global community, SmartRail World is the online home of cutting edge rail and metro technology. Since our launch in Summer 2013, we've had a focus on the growth of digital technology within the industry – from signalling and telecommunications to fare collection and passenger experience. We are relentlessly focused on the future, as are our global community. Our readers come to us to learn about the latest industry news trends and developments, and how they can use them on their own rail and metro networks or with their products and services.