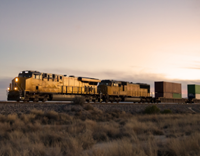 The Federal Railroad Administration (FRA) has released details of $46 million of funding it has released to 11 rail operators in the country to help with the roll-out of positive train control (PTC). PTC is the signalling safety system developed to prevent rail collisions and derailments by allowing locomotives to be monitored and controlled remotely.
The US government department would have likely hoped that all of the US's rail operators would now be in a position to run trains under PTC by the 31st December 2018 deadline, after being extended from October 2015. However, the FRA has said that just four of the country's 41 operators have done so: North County Transit District, Metrolink, Port Authority Trans-Hudson Corp. and the Portland & Western Railroad. The latest round of PTC is the second in a year from the FRA and brings the total amount to $250 million.
Covering projects for operators including the Alaska Railroad Corporation (ARRC), the funding was announced just before New Year and includes Colorado Department of Transportation (CDOT), New Jersey Transit Corporation (NJT), Albuquerque's Rio Metro Regional Transit District (Rio Metro) and NY Metropolitan Transportation Authority (MTA). The finance packages range from around $2.5 million to $9 million – from purchasing new equipment to carrying out programmes of testing.
On this day last year, US Transport Secretary, Elaine Chao, made clear her concerns that the safety technology would be ready in time, and appealed to operators to do everything in their power to ensure that they meet the requirements specified by Congress. Speaking on the funding it has made available, Secretary Chao said: "These $46 million in grants will speed up the deployment of PTC systems, a key element in strengthening safety for both passenger and freight railroads," adding that each of the 11 would be "held accountable for achieving specific, measurable outcomes".
The full-scale implementation is hotly anticipated in the US, particularly due to the setbacks that it has encountered that have pushed deadlines later and later. SmartRail World reported on the Amtrak train that crashed in February 2018 that killed two people after it collided with a stationery freight train, an incident that the National Transportation Safety Board said would have been avoided had PTC been in force. That wasn't a view shared by all; readers of these pages commented that any interlocking system would have detected that a switch was in the wrong position, as it was in the case of South Carolina.
About SmartRail World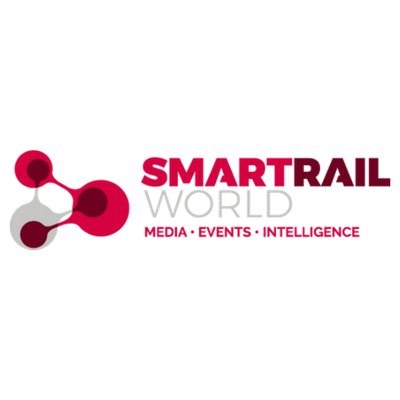 The hub of our global community, SmartRail World is the online home of cutting edge rail and metro technology. Since our launch in Summer 2013, we've had a focus on the growth of digital technology within the industry – from signalling and telecommunications to fare collection and passenger experience. We are relentlessly focussed on the future, as are our global community. Our readers come to us to learn about the latest industry news trends and developments, and how they can use them on their own rail and metro networks or with their products and services.