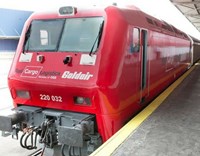 The Rail Cargo Group (RCG) extended its reach across Europe this month after it added Greece to the list of countries it serves. As a result of the wider network, the RCG now offers trains between the Greek border at Idomeni and Thessaloniki in the north. The Austrian company has teamed up with the road, air and sea freight company, Goldair Cargo, a deal that now makes RCG the first operational private company in Greece to offer its own traction services – a service that up until now was only offered by the former Greek national railway, Trainose.
Agreed on 27 June at RCG's Terminal in Sindos, Thessaloniki, nRCG's Hellenic deal adds to the company's existing markets in Hungary, Italy, Germany, Bulgaria, Romania, Slovenia, Croatia, the Czech Republic and Slovakia, and means it can deliver continuous connections between Germany and Greece via Bulgaria's border in Kulata. Having the ability to offer traction services gives RCG an advantage over its competitors because of the resulting improvements to punctuality and transport times.
Also looking to increase its rail freight fortunes, Azerbaijan Railways (ADY) is close to introducing a new heavy freight train that it hopes will enable it to become a hub for cargo moving between East Asia and Europe. Built by Alstom, the French train manufacturer says the 40 units it will supply Azerbaijan's national operator will be among the world's most powerful electric rolling stock, with the power to carry up to 9,000 tons of cargo in one journey.
Bernard Peille, Alstom managing director for the region, heralded the new deal as evidence of the strong ties between the company and ADY. "We are pleased that this locomotive will be part of the development of the transit link between the Caspian and Black Seas, Russia and Iran – an intersection where Azerbaijan, with its 3,000 kilometres of line, plays a key role."
Meanwhile in China, media in the country has reported an inaugural freight train journey for a new route linking Hunan Province to Belarus, connecting Huaihua with Minsk that takes around 15 days to complete its journey. To date, China has created more than 30 direct links between the country and Europe.
About SmartRail World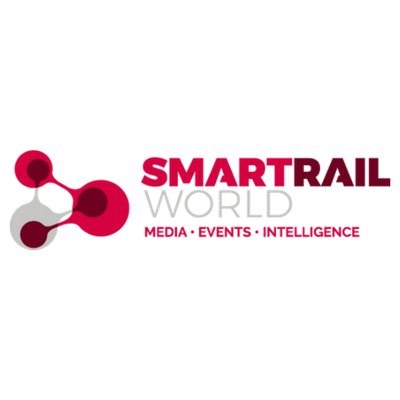 The hub of our global community, SmartRail World is the online home of cutting edge rail and metro technology. Since our launch in Summer 2013, we've had a focus on the growth of digital technology within the industry – from signalling and telecommunications to fare collection and passenger experience. We are relentlessly focussed on the future, as are our global community. Our readers come to us to learn about the latest industry news trends and developments, and how they can use them on their own rail and metro networks or with their products and services. Updated daily, by our in-house editorial team, SmartRail World delivers news stories, features, interviews, videos, specialist publications and industry intelligence to our global community of highly engaged industry professionals.