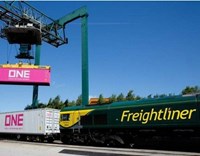 A new rail freight contract has been signed by two companies with the promise of guaranteed UK rail wagon capacity in the UK that will reduce CO2 emissions by nearly three-quarters when compared with road transport. As a result of the deal between Ocean Network Express (ONE) and Freightliner, the two companies have said that 118,320 road miles a day will be removed from UK roads – a reported 67% reduction of greenhouse emissions.
Announcing further environmental benefits of the freight deal that was finalised last week, the Japanese company ONE said it will save 180 tons of CO2 a day on inland transport. That figure represents a 13% saving on the levels produced by the three companies that now make up ONE, Nippon Yusen Kaisha, Mitsui O.S.K. Lines and K Line, which began trading under one name in April 2018.
Backing up the claims, Network Rail, the manager of much of the UK's rail infrastructure, has reported that rail freight produces 76% less carbon dioxide for each tonne of cargo relative to road haulage, with each freight train removing up to 76 lorries from the roads. That reduction would also improve efficiency said Network Rail, as rail freight can on average travel 179% further on one gallon on diesel than road freight – 246 miles instead of 88.
Freight on Rail, a partnership of freight operators and trade unions, also spells out the environmental gains that can be made by making the switch from road to rail. It said that total greenhouse gas emissions from rail, including both freight and passengers combined, emit less than 2% of total UK transport emissions.
Commenting on the ONE-Freightliner deal, the product and network director at ONE, Derek Wakeling, said that everyone would benefit from the "significant reduction in carbon emissions" that the new partnership would bring. The COO of Freightliner's holding company, Genesee & Wyoming, Adam Cunliffe, predicted that the new deal would go ahead smoothly. "Having previously worked with all three Japanese shipping lines, we look forward to continuing our close working relationship with our ONE colleagues," said Cunliffe, adding that it wanted to make a positive impact on the environment and also ease congestion on the roads.
About SmartRail World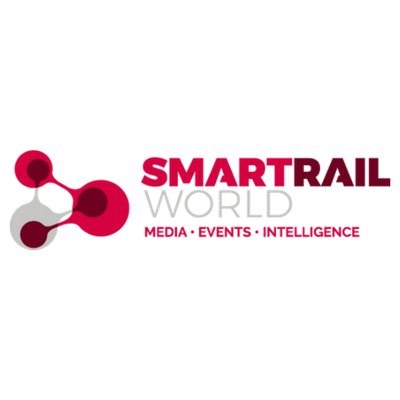 The hub of our global community, SmartRail World is the online home of cutting edge rail and metro technology. Since our launch in Summer 2013, we've had a focus on the growth of digital technology within the industry – from signalling and telecommunications to fare collection and passenger experience. We are relentlessly focussed on the future, as are our global community. Our readers come to us to learn about the latest industry news trends and developments, and how they can use them on their own rail and metro networks or with their products and services. Updated daily, by our in-house editorial team, SmartRail World delivers news stories, features, interviews, videos, specialist publications and industry intelligence to our global community of highly engaged industry professionals.