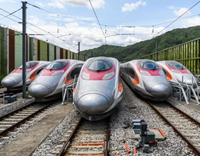 The Hong Kong section of the high speed train line that will connect the country with the Chinese cities of Guangzhou and Shenzhen is close to accepting passengers, after testing on the former British colony's section completed the trial phase.
The Hong Kong government announced yesterday that final section of the on the XRL would be open for business in September, a milestone welcomed by the operating company that has played a major role in its planning, design and construction, MTR Corporation.
MTR, the eventual operator of Crossrail in London and also the owner of around a third of the UK mainline franchise, South Western Railway, has said that the confirmation of the line's safety from the HK government was significant and an official indicator that all the required statutory inspections and testing have been completed. MTR currently has more than 700 members of staff working on the final preparations the Guangzhou–Shenzhen–Hong Kong express rail link, also known as the XRL.
One of the stations that was created especially for the 88-mile high speed line, West Kowloon, will host a series of public open days at the beginning of September, an event that will enable visitors to familiarise themselves with the new facilities and gain a better understanding of the new service.
Indicating that the experience MTR has gained here would stand the company in good stead when working on other networks such as Crossrail, Jeremy Long, MTR CEO of European Business, said: "MTR Corporation MTR has already gained valuable experience from the development and shadow operator phases of this project, and we look forward to deploying this knowledge in other projects here in Europe."
Simon Tang, a general manager at MTR, said: "Safety and quality have been our top priorities during the design and construction of this railway project and we overcame many challenges to bring the new rail link to fruition. For the final weeks leading up to the service commencement of the HSR, we will continue to work hand in hand with the operational team to ensure a smooth opening in September 2018."
About SmartRail World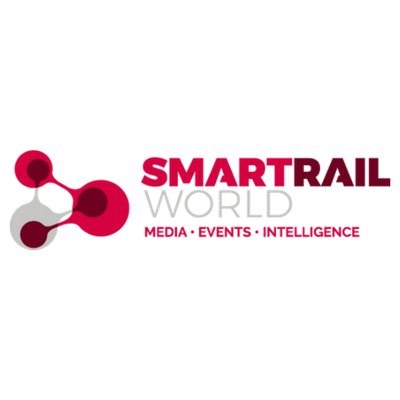 The hub of our global community, SmartRail World is the online home of cutting edge rail and metro technology. Since our launch in Summer 2013, we've had a focus on the growth of digital technology within the industry – from signalling and telecommunications to fare collection and passenger experience. We are relentlessly focussed on the future, as are our global community. Our readers come to us to learn about the latest industry news trends and developments, and how they can use them on their own rail and metro networks or with their products and services.