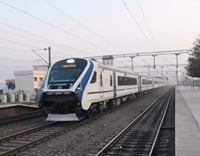 India has made promising early steps in its aspirations to lower rail carbon emissions after Narendra Modi, the country's Prime Minister, unveiled the first of many planned electric locomotives – part of its policy to remove fossil fuel-powered trains from the tracks by 2022.
The 5,000-horsepower electric train, which was converted from diesel, will reportedly be followed by 107 more each year – a rate of nine a month. Work to overhaul the engines began in December 2017, work that has resulted in a process that enables the switch to be completed in 69 days. Emission-free trains are also scheduled for use in freight operations and PM Modi will be unveiling another converted train with double the power, achieved by joining two of the WAGC3 trains together.
Helping India to realise its carbon-cutting policy, the technology company ABB this week signed a £32 million ($42 million) agreement to supply the South Asian country with diesel-to-electric converters custom-designed for its rolling stock. ABB said that the engine upgrade will bring more than just sustainability improvements. "By adopting advanced technologies, India is achieving rapid improvements in growth and productivity and shaping its economy for the era of digitalisation," said ABB CEO Ulrich Spiesshofer. The converters will be manufactured in Southern India.
In related news, India began operations of its Vande Bharat Express which connects the cities of New Delhi and Varanasi, around 500 miles south east of the Indian capital. Also known as Train 18, the latest rolling stock aren't yet powered exclusively by electric power, being electric-multiple units, but presumably they will also be overhauled like the WAGC3 trains, so India can achieve its 2022 target.
The train's second journey on its return from Varanasi to New Delhi was not without incident and suffered a breakdown 120 miles away after it departed, drawing criticism from opposition leaders in India and provoking a fiery response from PM Modi. Modi said the disparagement was an insult to the people behind the project. "People should remain alert against such persons who are insulting engineers and technicians and mocking the country," said Modi, adding that country was proud of all their hard work.
Separately, Piyush Goyal, the politician who governs India's railways, caused widespread amusement after he shared a video on his Twitter that he wrote was the Vande Bharat Express "zooming past at lightening speed". The video was quickly discredited by a trainspotter in the country, Abhishek Jaiswal, who said that the video was sped-up footage of a train he recorded at much lower speeds.
About SmartRail World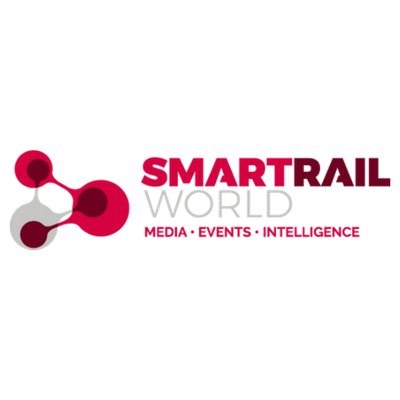 The hub of our global community, SmartRail World is the online home of cutting edge rail and metro technology. Since our launch in Summer 2013, we've had a focus on the growth of digital technology within the industry – from signalling and telecommunications to fare collection and passenger experience. We are relentlessly focused on the future, as are our global community. Our readers come to us to learn about the latest industry news trends and developments, and how they can use them on their own rail and metro networks or with their products and services.