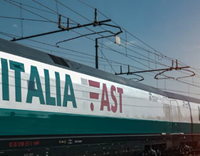 Italy this week launched a new high-speed freight service that the country's government said brings cargo transportation into the next millennium. Billed by the state operator, Ferrovie dello Stato (FS Italiane Group), as the world's first high-speed rail transport service for goods, Mercitalia Fast now connects Caserta in southern Italy with Bologna Interport in the north – completing the approximately 550-kilometre journey in 3 hours and 30 minutes thanks to an average speed of around 180 kilometres per hour.
Along with the improved journey times, the new service's environmental credentials were also highlighted. Goods being transported will have a load capacity equivalent to 18 lorry loads that will reduce traffic on the road to the tune of around 9,000 loads a year – cutting carbon dioxide emissions in the atmosphere by 80% compared to road transport, according to the FS Italiane Group.
The Italian Minister of Labour and Social Policies, Luigi Di Maio, said the high-speed freight line would improve connections between Italy's South and trans-European routes and was evidence on the government's strong emphasis on intermodality in transport. "With the launch of the new Mercitalia service, the transport of goods enters the third millennium, as we implement a paradigm shift. We make the movement of goods in our country fast, remarkably safe and environmentally friendly."
Marco Gosso, CEO of Mercitalia said the new service is the first freight transport service to use the national high speed network and would deliver goods "quickly, reliably, and on time". "In the future, we plan to extend Mercitalia Fast services to other terminals located in the main Italian cities serviced by the High Speed network."
The UK's first and only high-speed line, HS1, states on its website that it is "in a state of readiness" for freight operators that wish to use high-speed services on the network. HS1 began a partnership with DB Schenker Rail in 2014 that saw the German operator use the high-speed line carry refrigerated containers of perishable foodstuffs and automotive components from Valencia in Spain to Barking and Dagenham in east London, via the Channel Tunnel.
About SmartRail World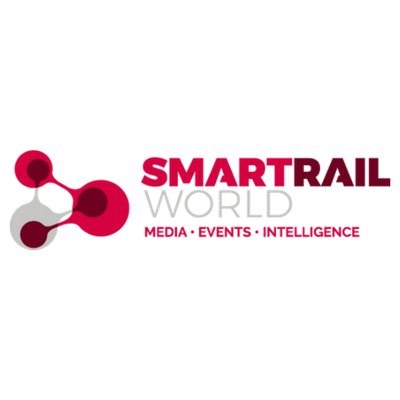 The hub of our global community, SmartRail World is the online home of cutting edge rail and metro technology. Since our launch in Summer 2013, we've had a focus on the growth of digital technology within the industry – from signalling and telecommunications to fare collection and passenger experience. We are relentlessly focussed on the future, as are our global community. Our readers come to us to learn about the latest industry news trends and developments, and how they can use them on their own rail and metro networks or with their products and services.