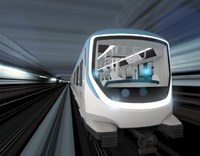 As growing numbers of the world's populations choose cities and major towns as their home (the UN predicts that 68% of the world's population will live in urban areas by 2050, a 13% rise on today's percentage), so too does the requirement for efficient light rail and metro networks that enable them to run as efficiently as possible.
Filling the transport gap can be achieved through a variety of means but as many of the world's cities will attest, an efficient and fast metro network does a pretty unbeatable job of transporting tens, hundreds and – on the world's biggest – sometime more than a million people a day. Unsurprisingly, the increased demand for modern transport solutions has been good news for the companies and suppliers providing the infrastructure, among them rolling stock manufacturers.
Many of the new light rail and metro trains won't be destined for brand new networks, but owing to the development of larger interiors that boost capacity with innovative walk-through designs, wherever they are used they will be helping cities, towns and conurbations to transport more people at a time. Taking such steps to provide citizens with quick and efficient means to get around can do wonders for a city, aiding economic development and improving social mobility. Here, we're providing a snapshot of some of the latest rolling stock deals to have gone through in, with news of new manufacturing plants, train fleets and signalling systems from across Europe, North and South America and Asia.
Staking its commitment in the US market, Stadler announced in April that it has been nominated to provide Atlanta's Metropolitan Atlanta Rapid Transit Authority (MARTA) network with 127 trains in a deal worth $600 million. The deal held extra significance for Stadler owing to the fact that its trains would be the first to be built at its new manufacturing plant, after the Swiss train builder moved its American operations to Salt Lake City. The 230,000sq. ft unit will now according to Stadler be able to handle all US train production, including California's electric CalTrain trains and 16, six-car KISS model double-decker electric multiple-unit trains.
The site, which is located in the sparsely populated region, has been fitted up with testing facilities in the form of a 1,000-metre track with overhead catenary systems, allowing Stadler to test all of its fleet as they come off the production line and before they're transported to US customers via the nearby freight and Salt Lake Garfield & Western Railway lines. In other news, Stadler unveiled the first train that it had made for the Belarusian market, with the launch of six, four-car and four, five-car trains for the Minsk Metro that will run on the Zeleny Lug to Kurassovshina line – the first phase of which will reportedly open in the second half of 2019.
See the rest of the deals here.
About SmartRail World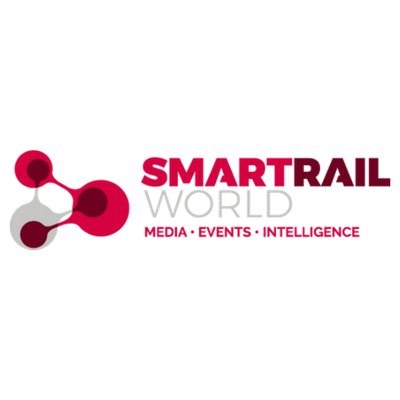 The hub of our global community, SmartRail World is the online home of cutting edge rail and metro technology. Since our launch in Summer 2013, we've had a focus on the growth of digital technology within the industry – from signalling and telecommunications to fare collection and passenger experience. We are relentlessly focused on the future, as are our global community. Our readers come to us to learn about the latest industry news trends and developments, and how they can use them on their own rail and metro networks or with their products and services.