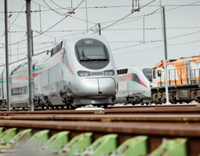 Morocco made African history this month with the launch of the continent's first truly high-speed line. Office National des Chemins de Fer Marocain (ONCF) has received the first of the trains that will run on the Casablanca to Tangier line – an Alstom fleet that is capable of running at speeds of up to 200mph (320 kmh) – which has been inaugurated by Morocco's King Mohammed VI and the French President Emmanuel Macron.
The line, which has been eight years in the making and has cost in the region of £1.8 billion (€2 billion), was half-funded by France, while the rest was picked up by Morocco, Saudi Arabia, Kuwait, and the United Arab Emirates. When up and running, the new trains will slash journey times between Casablanca and Tangier by more than half – from four hours 45 minutes to two hours 10 minutes.
Alstom's Avelia Euroduplex trains are articulated double-deck units that have been built with Morocco's climate in mind. Each train comprises eight cars, including a catering carriage, and will able to hold more 533 passengers. The director general of ONCF, Mohamed Rabie Khlie, has stated on record of the country's aim to double the current annual ridership figures to six million people.
With the line, Morocco is hoping to give its economy a boost by effectively bringing business centres closer together and improving connections for the country's well-established tourism industry. It has also been reported that the French car manufacturer, Peugeot, is considering building a manufacturing plant in Kenitra – one of the stops on the new high speed line.
Alstom has said that the new trains will offer passengers with mobility issues big benefits owing to the open-plan layout, while passenger information have also been given an upgrade with Arabic- and French-enabled systems on board every train.
Henri Poupart-Lafarge, the Alstom CEO, spoke of the company's pride to be selected to deliver Africa's first high-speed train. "This inauguration is a significant milestone for this prestigious project which will allow Moroccan people to benefit from an incredible passenger experience. Alstom is committed to remaining a close and long-term partner for Morocco, addressing its mobility needs and supporting its upcoming transport projects."
About SmartRail World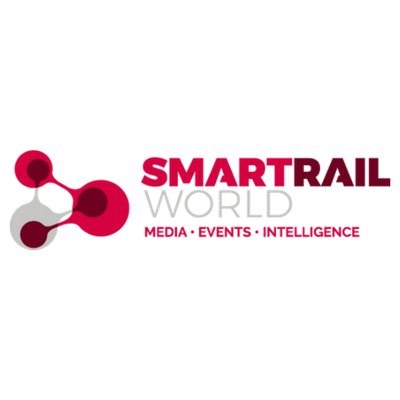 The hub of our global community, SmartRail World is the online home of cutting edge rail and metro technology. Since our launch in Summer 2013, we've had a focus on the growth of digital technology within the industry – from signalling and telecommunications to fare collection and passenger experience. We are relentlessly focussed on the future, as are our global community. Our readers come to us to learn about the latest industry news trends and developments, and how they can use them on their own rail and metro networks or with their products and services.